In Meeting With Pope Francis, Maduro Calls For Canonization of Venezuelan Doctor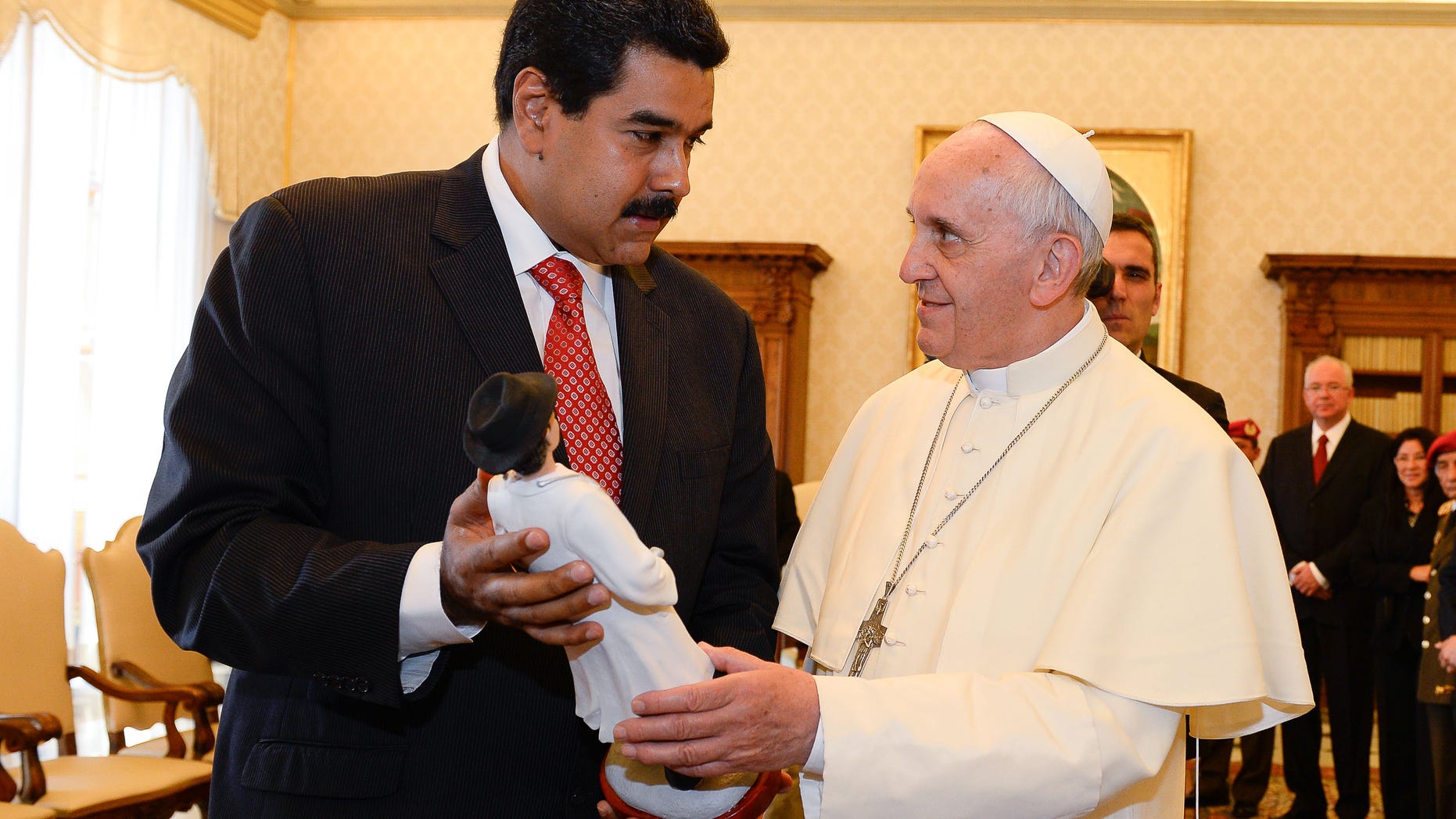 Venezuelan President Nicolas Maduro met with Pope Francis on Monday to talk about the country's political situation since the death of Hugo Chavez.
At a private meeting at the Apostolic Palace, the two talked about crime, drug trafficking and hunger, the Vatican said in a statement. They also talked about the church's role in health care and education.
Maduro did make one request during the meeting – he asked the pope to canonize former Venezuelan doctor Jose Gregorio Hernandez, who tended to the poor in Caracas and is considered a saint already by many Venezuelans.
Maduro gave Francis a statue of Hernandez, who lived from 1864-1919, during his 20-minute speech Monday. Maduro told the pope: "We are hoping for his canonization. He's a saint of the people."
Before the meeting, Venezuelan Cardinal Jorge Urosa urged Francis to pressure Maduro to stop verbally attacking his critics and focus on promoting democracy and peaceful coexistence to ease tensions with the socialist government's opponents
The cardinal said he hoped to see "increased serenity and impartiality in the president's language" following the meeting.
It was unclear if the pope brought up the issue to Maduro during the meeting.
It was the president's first meeting with the new pope, the first pope from Latina America, who has called on Venezuela's political rivals to work toward reconciliation after the April 14 presidential election that Maduro won by a thin margin.
The relationship between Maduro and leaders of Venezuela's Catholic Church has not been friendly. But he appears to be attempting to improve ties with the church, which wields enormous influence among Venezuelans of all political leanings.
His initiative represents a break from the rocky relations under late president Hugo Chavez, who once suggested that Christ would whip some church leaders for lying.
Based on reporting by the Associated Press.
Follow us on twitter.com/foxnewslatino
Like us at facebook.com/foxnewslatino