In Facebook post, Houston fire captain threatens to kill Latino teens who broke into his truck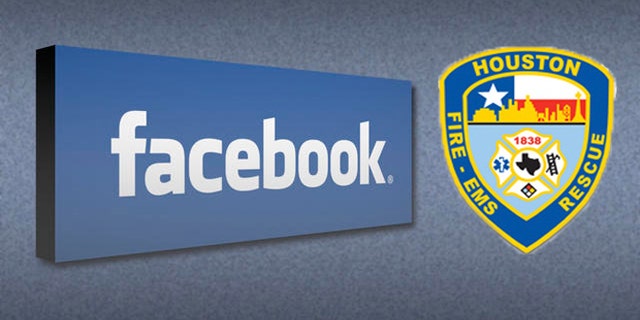 NEWYou can now listen to Fox News articles!
A Houston firefighter was assigned to a desk job after he posted an online rant on Facebook threatening to kill a group of Hispanic teenagers who he claimed broke into his truck.
Houston Fire Department Captain Lary Batiste wrote the angry message after his truck was broken into while it was parked in his driveway, and the thieves made away with its contents. No arrests have been made in the case though he described the perpetrators as "Hispanic."
"I will make them deceased if I find them," he wrote on Facebook. "Stupid crooks do stupid things and stupid parents who don't know where their kids are on a school night/morning must suffer the consequences of burying their child needlessly."
The captain also mentioned a popular chant from the unrest in Ferguson, Missouri by saying "that hands up, don't shoot (expletive) doesn't work with me."
His post eventually went viral – landing him in deep trouble with the city's fire department and still leaving him without the goods pilfered from his vehicle.
Houston Fire Chief Terry Garrison was made aware of the Facebook post on Tuesday and has since put Batiste on administrative duty with no contact with the public pending an investigation. The department is also conducting an internal investigation.
A spokesman for the fire department, Capt. Ruy Lozano, told Fox News Latino he could not comment on the case as "a matter of policy" because it's an ongoing investigation. But, Lozano said, "we take allegations of this nature very seriously."
Batiste, a 33-year veteran of the department known for his work at a Texas children's hospital and who has presided over the city's 9-11 memorial service in the past, was relieved of duty and re-assigned to an administrative position, Lozano said.
Houston's city government has a social media clause that forbids its employees to post questionable material on their personal accounts that could be connected to their jobs. On his Facebook page, the firefighter identifies himself as working for the Houston Fire Department.
"If you identify yourself as a firefighter by name, occupation or uniform, you're subject to being held accountable for any messages you send," Lozano told local media.
This is third racially-charged, social media incident to hit the Houston Fire Department this year. In June, a firefighter's Facebook post called a drowning victim a "drunk Mexican" and in September a fire investigator was investigated for an anti-Islamic post.