ICC rejects Libya bid to suspend Kadhafi son handover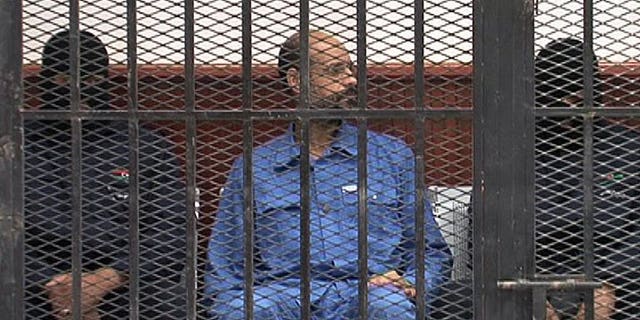 THE HAGUE, South Holland (AFP) – The International Criminal Court on Thursday rejected Tripoli's request to suspend the handover of slain leader Moamer Kadhafi's son Seif al-Islam.
"The Appeals Chamber... rejected the Libyan authorities' request to suspend the surrender...," the Hague-based court's appeal judges said in a statement.
They added that Tripoli remained "obliged" to hand over Seif al-islam, who served as the late Libyan strongman's de facto prime minister.
Tripoli's lawyers last month had asked the ICC, the world's only permanent court to try war crimes, to suspend an order to hand him over.
Tripoli and the ICC have been involved in a legal tug-of-war over where Seif al-islam and Kadhafi's former spy chief Abdullah Senussi should face trial for their roles in trying to put down Libya's bloody revolt in 2011.
Mandated by the United Nations, the ICC's prosecutors investigated the conflict and in June that year issued arrest warrants against Kadhafi, his son and Senussi for war crimes and crimes against humanity.
The warrant against Kadhafi was cancelled after he was slain by rebel forces in October 2011.
Last month Libyan prosecutors said that Seif al-Islam and other former top regime officials which also included Senussi are to go on trial in Libya in August.
Seif al-Islam, 40, is still being held by a brigade of former rebel fighters in Zintan, 180 kilometres (100 miles) southwest of Tripoli, since his capture in November 2011.