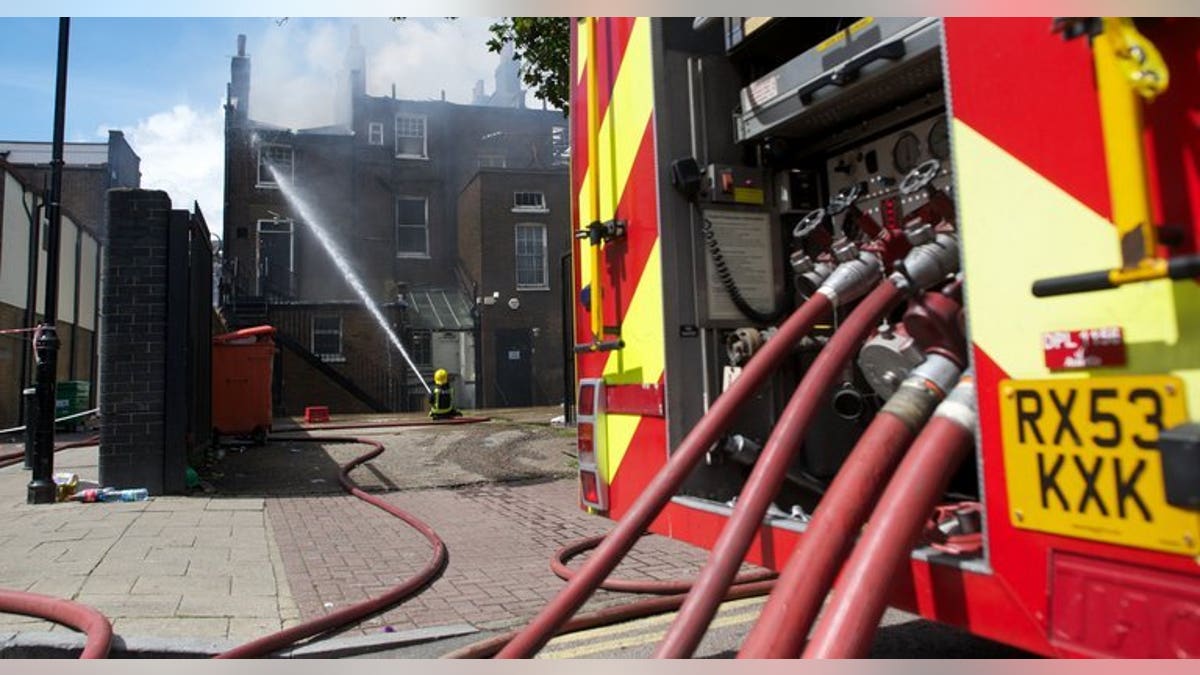 SMETHWICK, United Kingdom (AFP) – More than 200 firefighters were on Monday battling a major blaze at a recycling plant near Birmingham after 100,000 tonnes of paper and plastic caught fire, sending a plume of smoke rising into the sky which could be seen for miles around.
West Midlands Fire Service said ten officers suffered minor injuries as they fought to put out the flames at the plant in Smethwick, a town just outside Britain's second city.
The fire sent a massive plume of smoke rising 1,800 metres (6,000 feet) into the sky.
"Two officers have been hospitalised and eight have been treated at the scene," a spokeswoman for the fire service told AFP.
Unconfirmed reports said Chinese lanterns had dropped on the plastics and started the fire.
Emergency services were called to the fire at the J & A Young plant, which is on an industrial estate in Smethwick, at around 11:00 pm (2200 GMT) on Sunday night.