Hispanic Heritage Foundation Donates Tablets, Books For Immigrant Children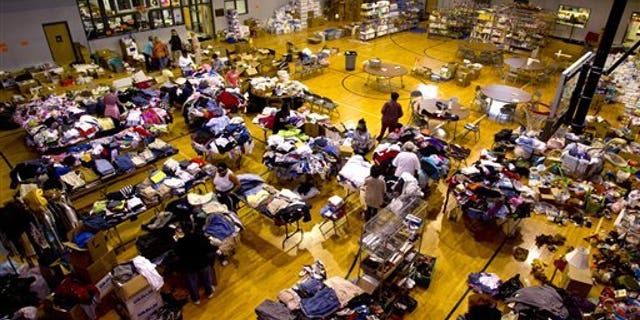 The surge of immigrants continues throughout the Rio Grande Valley. Everyday people from different parts of Central America arrive at the Sacred Heart church in McAllen as they head to their final destination.
"Families that come here at sacred heart are families that have been put into liberty by immigration. They have been processed by border patrol and have been cleared to travel," explains Sister Norma Pimentel, Sacred Heart Church.
With an overwhelming amount of immigrants arriving, sources become scarce. This is where the Hispanic Heritage foundation comes to the rescue.
"We come here directly from the airport to help. Helping is important and when there is a chance to give help we will. It's important that we give back to people. It is a chance to help, we have a great responsibility to help these people. It doesn't matter where they're from," explains Antonio Tijerino, CEO of Hispanic Heritage.
The Hispanic Heritage foundation also known as "HHF" led a group of humanitarian advocates to work with a shelter in McAllen in support of unaccompanied minors arriving at this place. Along with the group was actress America Ferrera.
The organization also donated toys, books and clothes for the children through donations. If you wish to find out more about the organization log on to www.hispanicheritage.org.
For more information, visit foxrio2.com.
Follow us on twitter.com/foxnewslatino
Like us at facebook.com/foxnewslatino