Help from above: Satellites, crowd sourcing to fight child slavery in West Africa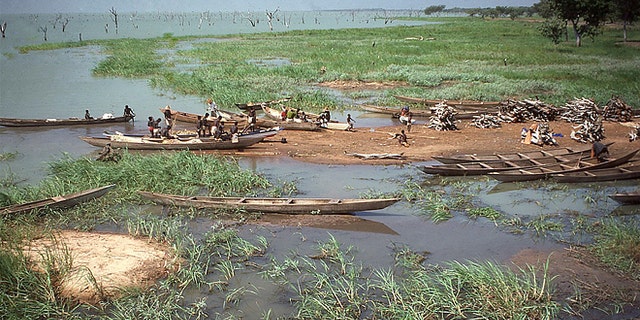 A satellite mapping company is hoping to focus the power of web-surfing couch potatoes around the world on the cruel African warlords who traffic in child slaves.
Tomnod, the project run by DigitalGlobe, has pointed its orbiting cameras at Ghana's Lake Volta, an infamous hub for child trafficking. It's been known for years that the manmade lake -- the world's largest -- is plied by fishing boats manned by children cruelly sold or bartered into a life of endless work and misery. The new effort hopes to harness eyeballs around the world to help zero in on the fishing camps along the shore where kids are held captive, as well as the boats they labor upon.
"People are literally searching the imagery pixel by pixel," Caitlyn Milton, crowd-sourcing manager for Tomnod, told FoxNews.com. "[The campaign] was just launched last week and over nine days we have had 9,000 people volunteer their time. We have over 95,000 objects tagged. The response has been simply incredible."
"People are literally searching the imagery pixel by pixel."
Tomnod has attempted similar efforts before, appealing to people around the world to pore over its images for evidence of illegal poaching, signs of a family that disappeared while sailing off the coast of Australia and, more recently, in a failed bid to find the wreckage of Malaysian Air Flight MH370. But this time, Tomnod, at the request of the Global Fund to End Slavery, has taken on a smaller piece of a worldwide problem.
"Lake Volta is over 8,000 square kilometers [3,000 square miles], which makes it very hard to get an idea about what's going on because it is so hard to traverse," Milton said. "What is needed is complete data and this is the best attempt to compile that data."
Thousands of volunteers have been logging on to a special website set up for the campaign and laying down digital "flags" on an aerial map of the region of possible fishing camps. The goal is to track and log every boat and structure along Lake Volta for the first reliable estimate of child slavery in the region. Volunteers have so far flagged 12,350 boats and nearly 80,000 buildings along the shoreline and coast of the lake.
Ghanaian and international law enforcement authorities have long known Lake Volta's fishing industry is fueled by the labor of child slaves as young as 4 years old. Traffickers typically prey on vulnerable families, giving parents as little as $20 and telling parents the children will have the opportunity to go to school in exchange for part-time work fishing the massive lake. In reality, the children are forced into a life of misery, forced to work as much as 19 hours a day in horrid conditions, according to humanitarian groups. A recent survey estimated that 35,000 children are involved in the region's fishing sector, where they are often forced to engage in dangerous tasks that can leave them disabled, disfigured or dead.
James Annan, who was enslaved to work the lake at age 7 and spent the next decade in forced servitude before finally escaping, established a charity called Challenging Heights to provide support to communities in his homeland affected by child trafficking.
"I never had the chance at an education," he told FoxNews.com in a phone interview from Ghana. "I was never able to get medical treatment. I tried to run away many times, but every time I tried, I was stopped and I was beaten."
"If we can get an estimate of the number of boats on the lake, we should be able to determine the seriousness of the problem," Martina Ucnikova, strategic partnerships executive at the Global Fund to End Slavery, told FoxNews.com. "[Estimates show] 1.7 trafficked children per 10 boats, if we use our current findings, if there are almost 12,300 boats fishing on the lake, we could calculate that there should be roughly 2,000 trafficked children. But the number is likely to be much higher than that."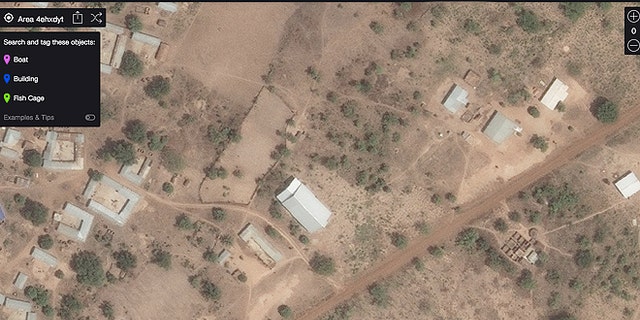 Some parents unwittingly sentence their children to misery thinking they are going off to learn a useful and time-honored trade.
"A substantial part of the problem is family size," Ucnikova said. "It is common for a family to have as many as 10 children, with mothers often being barely adults themselves. When they cannot feed them, and a fisherman says he will take one to teach them fishing, of course many parents agree."
Once what Tomnod calls an "actionable" data set of the region is gathered, the information will be provided to the Global Fund to End Child Slavery which will then make the data public, ensuring other organizations and the government of Ghana. The data will give these groups the ability to use them for their humanitarian efforts which may or may not include rescues.The project is the most ambitious to date when it comes to combating the epidemic along Lake Volta and could even be considered revolutionary by its very nature.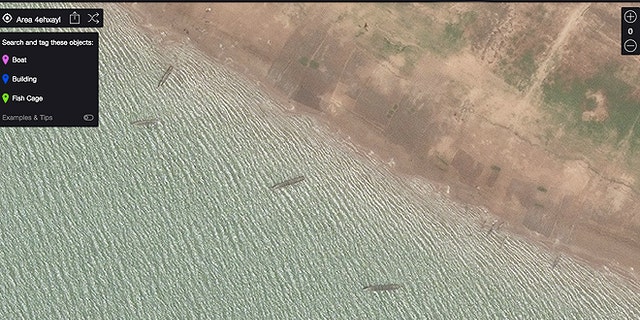 Tomnod has used its technology in Africa previously, and with success. As recently as January, Tomnod launched a crowd-sourcing project with the Enough Project to help locate elephant poachers and their camps inside of Garamba National Park in the Democratic Republic of Congo. The result was that 19,000 people around the world were able to help uncover three poaching camp locations that rangers did not know existed.
"A sentiment we hear again and again that people watch the news or go online and see what is happening in different parts of the world and are not ever presented with the opportunity to be a part of the solution," Milton told FoxNews.com. "But this provides a way for anyone to help from anywhere.
"What makes it so successful is its simplicity."