'Harrowing' body cam video shows man armed with kitchen knives attack police officer
Newly released body camera footage shows the "harrowing" moment a Welsh man armed with a pair of kitchen knives was tased after he charged at police officers.
Gwent Police Department released the footage Tuesday after 36-year-old Tony Buttigieg was sentenced to four years in prison for attempting to stab a police constable on Oct. 2, 2017.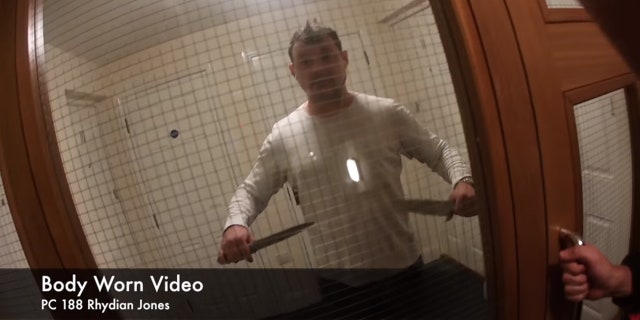 According to a press release, the incident began when officers responded to reports of a man banging on doors in a residential building hallway in the Caerleon area of South Wales.
When officers arrived they spotted Buttigieg, who appeared to be under the influence of drugs or alcohol, on a landing holding two large blades.
"[He] was waving the knives around, making threats to harm himself and the officers," officials said.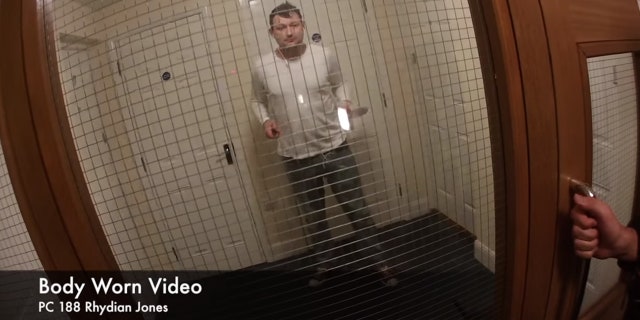 The officers and Buttigieg were separated by a glass wall and door.
In the video, Gewnt Police Constable Rhydian Jones can be seen and heard unsuccessfully trying to persuade Buttigieg to drop the knives.
Buttigieg is then seen pointing the knives to his stomach, as if to harm himself.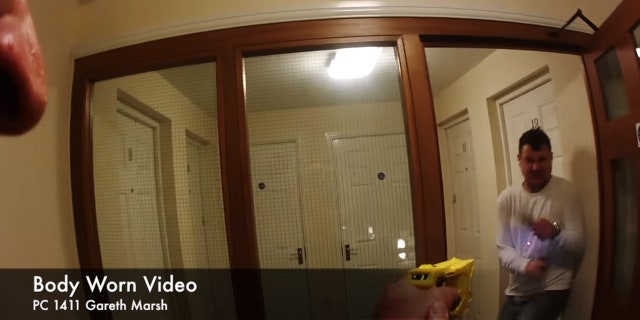 After moments of failed negotiations, Jones opens the door to the landing – and Buttigeg leaps out brandishing the knives.
Jones quickly shut the door again while another officer deployed his Taser.
But Buttigeg continued to struggle against the officers after the Taser failed to incapacitate him.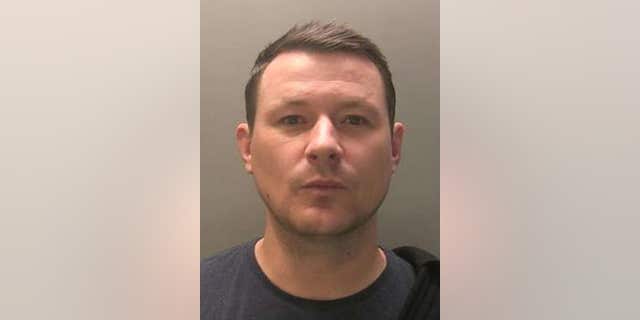 "Buttigieg began to lash out and attempted to stab PC 188 Rhydian Jones on at least three occasions," officials said. "He was overpowered by officers and the knives were removed from his possession."
After the incident, the 36-year-old was charged with attempted murder.
On Feb. 19, 2018, Buttigieg plead guilty to an attempted grievous bodily harm charge.
"Gwent Police take incidents like this very seriously," Det. Chief Inspector Nick Wilkie said in the press release. "Luckily, the outcome wasn't fatal but nonetheless it was traumatic for all those involved."
He continued: "The body worn video footage is particularly harrowing to watch and reminds us of the risks officers face every day, when officers are simply carrying out their duty. Our officers showed exceptional professionalism and bravery when confronted by an intoxicated, agitated man in possession of two large knives, taking decisive action and courageously protecting the public from possible harm."
Gwent is located about 18 miles northeast of Cardiff.