Half a million U.S.-born kids live in Mexico with deported parents, trying to assimilate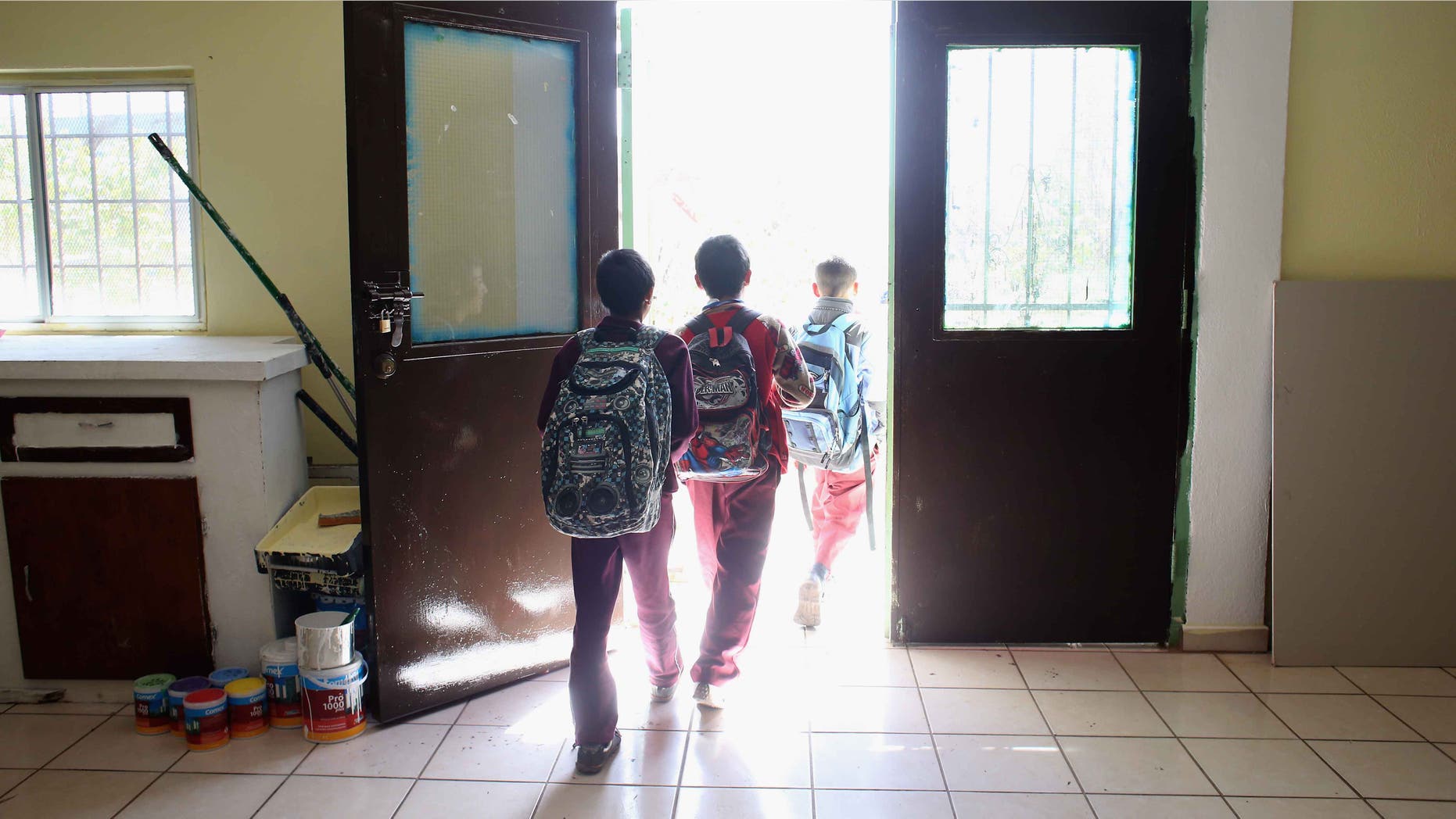 Mexico City – In the last seven years, approximately 4.2 million Mexicans have returned to their home country from the U.S. with an order of deportation, according to the Department of National Security.
Of these, official records show, one out of four ends up bringing the entire family back to Mexico — or at least part of it.
This explains why there are currently 498,000 U.S.-born minors living in Mexico, many of them Spanish illiterate and struggling to adapt to an entirely different school system.
"On average, only one in 10 Americans who have come back to Mexico makes it to college," said Guadalupe Chipole, director of the Center for Migrant Support, to Fox News Latino. "There is no coordinated system between U.S. and Mexican authorities to help them."
Chipole, whose organization tracks all deported migrants who arrive in Mexico City on the three weekly flights chartered by the U.S. government, said that families are often torn apart over money and custody issues, and most kids are left in a very vulnerable situation.
"The biggest problem when they get to Mexico is that the society where they arrive in is not prepared to deal with these children," said Macrina Téllez, the aunt of four children who saw their family split after their father – her brother – was deported in August of 2015.
After 20 years living without papers in Chicago, Tellez found himself in Mexico with nothing more than the clothes he was wearing and without his wife and children.
A few months later, around Christmas time, the two older children (ages 15 and 13) asked their mother to send them to their dad, who by then was settled in his native Guerrero; they said they missed him and wanted to live with him. Little did they know of the horrors they would go through in school, as they were able to speak some Spanish, but had never been formally schooled in the language. They did not know how to write in Spanish.
"The public school teachers [in Mexico] have no patience. They want them to write quickly and they abuse them," she said, adding that her nephew was yelled at more than once for writing slowly.
"They do not take into account that he is from the United States," said Tellez, who has become the teens' foster mom.
Some of the kids, however, are not even able to sign up for school because of a lack of proper documentation – a Mexican or a binational birth certificate is needed to enroll.
Chipole, from the Center for Migrant Support, said that there are a few isolated and very specific efforts to help put these displaced kids on the path to school and college.

For example, the U.S. Embassy in Mexico has a program with the governments of Oaxaca and Jalisco to provide passports to the American children of deported Mexicans who, for one reason or another, were unable to get one while in the U.S.
Also, last week the Ministry of Interior and the National Association for Public Health Statistics and Information (NAPHSIS) agreed to open up its birth registry for those needing dual citizenship.
"When we came back to Puebla in 2001, we didn't know what to do because they wouldn't take [my son] at school," Eva Soberones recalled, "so I got him a Mexican birth certificate as if he had been born here instead of New York."
But when the boy grew up, she said, he told her he wanted to go back to the U.S. for college.
"I realized that I had made a mistake: I got my son a Mexican birth certificate when the correct way to do it is get one with the double nationality," she said. "It took me two years to get it fixed, and I spent a lot of money."