Haley: North Korea needs to brace for combined pressure from US and the world
Less than a day after North Korea threatened that the United States would pay dearly "thousands of times" for pushing new sanctions to cripple the rogue nation's economy, U.S. Ambassador to the United Nations Nikki Haley told Fox News that America has the iron-clad upper hand.
"It was a gut-punch to North Korea, to let them know the international community is tired of it and we're going to start fighting back," Haley told Dana Perino Monday on "The Story," in reference to the sweeping U.N. sanctions. "Every dollar of revenue that the North Korean government gets, they're not feeding their people with it. They're using it toward a nuclear weapons system. Going after these sanctions is going after their ability to build these missiles."
The U.N. Security Council on Saturday voted unanimously to introduce a set of punishing sanctions that could cost the communist dictatorship some $1 billion off its $3 billion annual export revenue. The resolution, deemed the harshest since its first nuclear experiment in 2006, was payback for Pyongyang's testing of two intercontinental ballistic missiles last month, which for the first time showed a capacity to hit the U.S. mainland.
That wasn't the only victory for Haley, who was one of the frontrunners in applying pressure to permanent members China and Russia to join them – rather than veto the resolution. She acknowledged that it was no easy feat, but remained confident that China – North Korea's central trading partner – would fulfil its obligations and ensure the sanctions decree is upheld.
"Ninety percent of the trade that North Korea has is with China. So that's why they were so important to this resolution," she emphasized. "China stepped up and said, we will follow through on these sanctions. And they encouraged the international community to follow it. When that missile test took off, they felt it in China. And they're disturbed enough to say that they now have to do their part."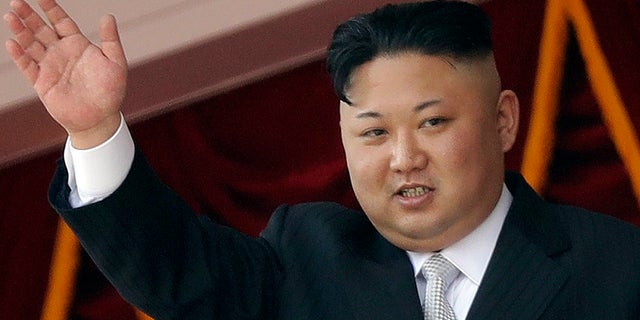 North Korea responded Monday with threats and backlash, seemingly suggesting that the dictator Kim Jong Un was doubling down on his objective of developing a nuclear-armed missile that could reach the continental U.S. Haley, however, maintained that "we are not going to run scared from them."
U.S. SPY SATELLITES DETECT NORTH KOREA MOVING ANTI-SHIP CRUISE MISSILES TO PATROL BOAT
The ambassador, who has made global human rights at the forefront of her positions since starting the job earlier this year, also characterized the chaos in Venezuela as "tragic."
"We are watching a democracy go directly into a dictatorship," Haley said, noting that an emergency hearing on the country in crisis was called two months ago after she proclaimed it a "serious human rights" concern.
NORTH KOREAN DEFECTORS DESCRIBE CONCENTRATION CAMP, DAILY LIFE
Venezuela has been in a state of conflict for months, with almost daily anti-government protests targeting iron-fisted President Nicolas Maduro have been engulfing through the increasingly impoverished country. The situation has deteriorated even further over the past few days since a controversial constituent assembly was sworn in on 4 August.
"The Security Council's response was that this should go to the Human Rights Council. The reason it hasn't gone to the Human Rights Council is because Venezuela is on the Human Rights Council," she added, indicating that the matter will likely need to return to the Security Council. "We're going to continue sanctions, at least from the U.S. side, but we have to be loud about this."
Haley said that North Korea is the largest "threat" facing the United States at this point in time, but acknowledged the "lack of stability around the world."
"You can't take your eye off of any part of the world," Haley said on Fox & Friends Tuesday. "We are anywhere and everywhere, which is what the United States Does. When we lead, people follow."