Haitian prime minister resigns after widespread protests over fuel price hike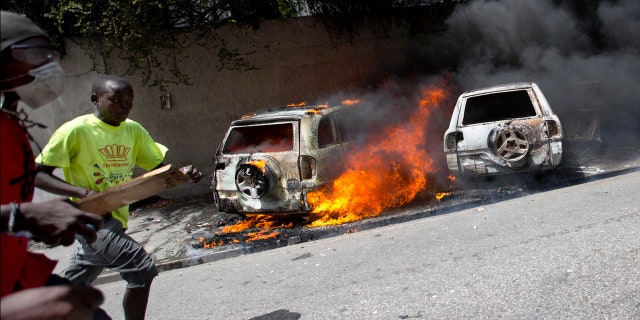 Haitian Prime Minister Jack Guy Lafontant resigned Saturday after widespread protests thwarted his attempts to increase the nation's fuel prices.
Lafontant was asked by Haiti's Chamber of Deputies to answer questions regarding the violent protests that took place July 6-8, leaving at least seven people dead and dozens of businesses destroyed or looted.
Instead, he handed in his letter of resignation to President Jovenel Moise.
Earlier this month, the Commerce Ministry and Economic Ministry issued a joint statement announcing an increase of 38 percent to 51 percent for gasoline, diesel and kerosene. Protests erupted in the capital, Port-au-Prince, last week.
Lafontant, a 57-year-old doctor who took office in March 2017, had said the price hikes were needed for Haiti to balance its budget.
Demonstrators continued to protest in the capital on Saturday, demanding government leadership step down.
Amid the protests, the U.S. Embassy last week advised American citizens to remain inside.
The Associated Press contributed to this report.