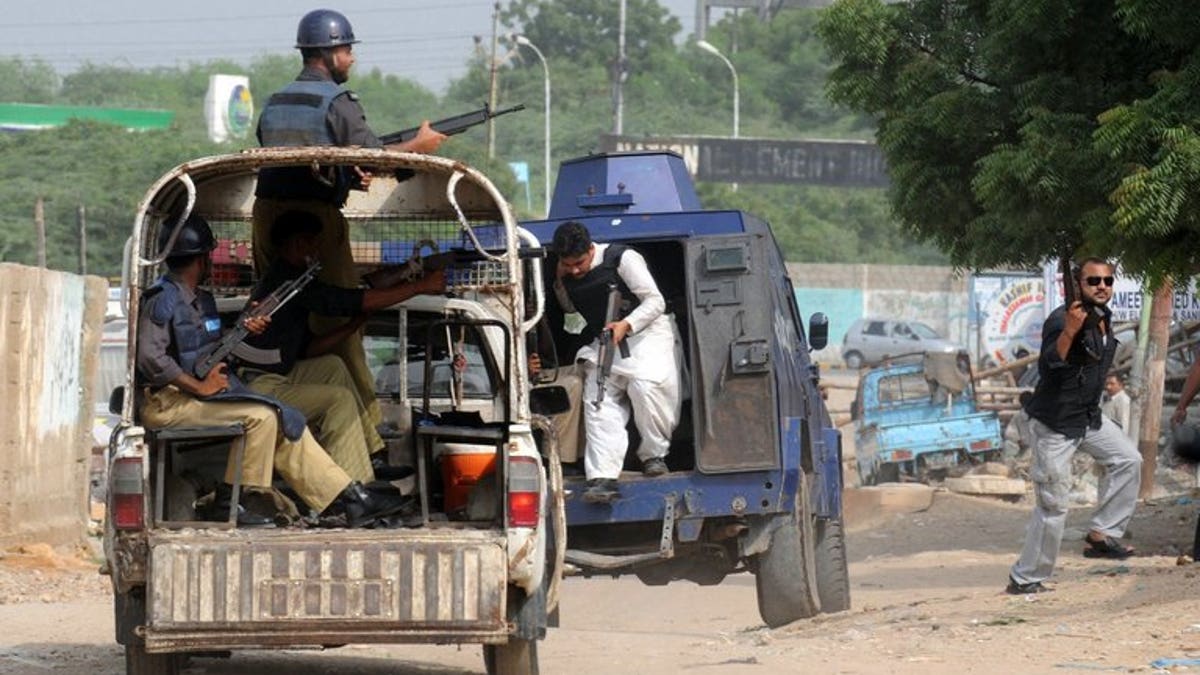 KARACHI (AFP) – Gunmen shot dead four policemen on a patrol in the southern Pakistani port city of Karachi Saturday, police said.
The policemen were killed at a bridge linking Shah Faisal colony to the low-income Korangi neighbourhood of Karachi.
"At least four policemen were shot dead by unknown gunmen," police spokesman Imran Shaukat told AFP.
Nobody immediately claimed responsibility for the killings and the motive behind them was unclear, he said, adding that police were investigating.
Karachi, a city of 18 million people, contributes 42 percent of Pakistan's GDP but is rife with murder and kidnappings and has been plagued for years by ethnic, sectarian and political violence.