Guatemala volcano kills at least 7, covers villages in ash
At least seven people have been killed and 20 others injured in Guatemala as a volcano near the country's capital city has erupted for the second time this year.
The Volcan del Fuego, roughly 27 miles from Guatemala City, shot ash nearly four miles into the sky, causing nearly 300 people to evacuate. The ash landed all over the villages of San Pedro Yepocapa and Sangre de Cristo.
Four people, including a national disaster agency official, died after lava set a house in El Rodeo village on fire, an agency official said. Two children were burned to death as they watched the volcano erupt from a bridge, the official added.
An undetermined number of people are missing — sparking fears the death toll could rise.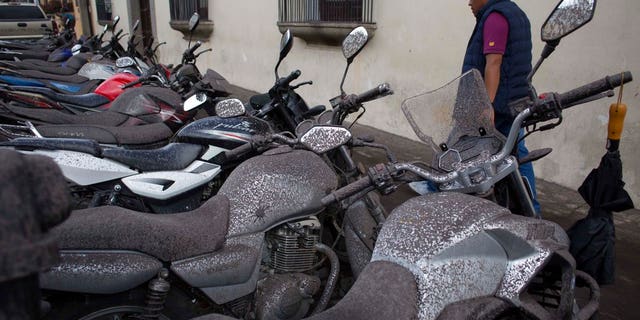 The stratovolcano — a volcano built from layers of ash and lava — "has erupted on and off for centuries," according to the U.S. Geological Survey.
Volcan del Fuego, one of the most active volcanoes in Central America, last erupted on Jan. 31. It reaches an altitude of 12,346 feet above sea level at its peak.
The Associated Press contributed to this report.