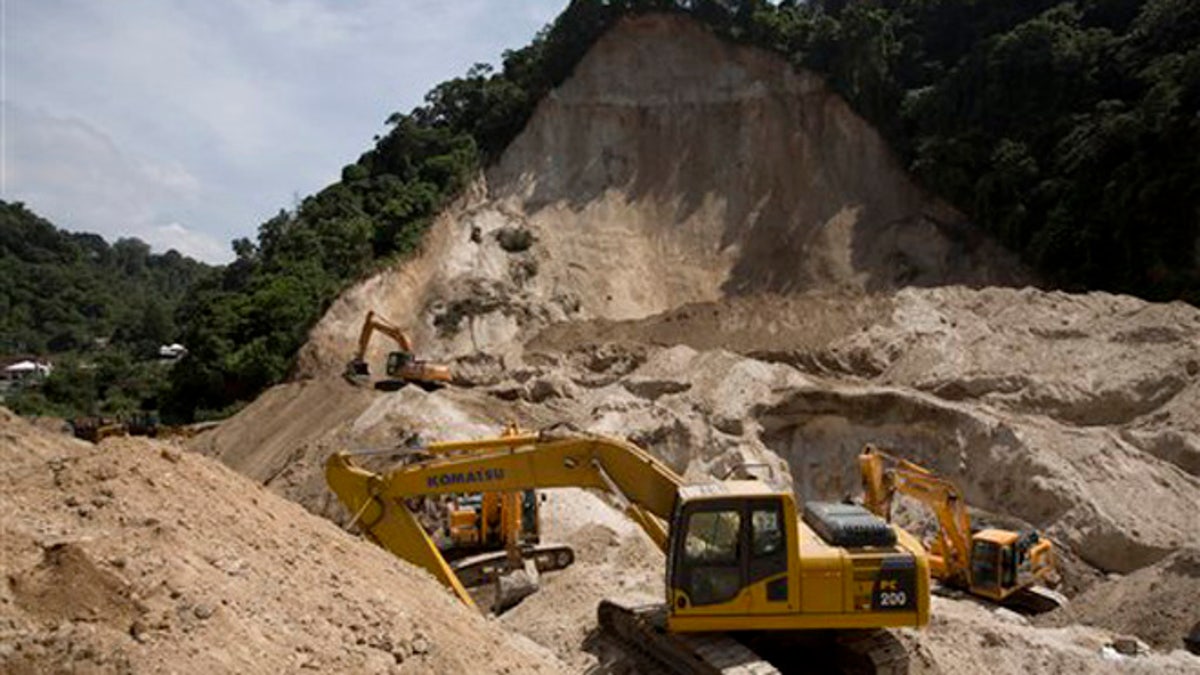 GUATEMALA CITY – Guatemalan authorities on Tuesday called off the search for victims buried under a massive landslide that killed at least 280 people near the Central American nation's capital.
The National Disaster Reduction Commission decided it was time to end the search and rescue operation, while work to stabilize and recover the disaster zone will continue, agency chief Alejandro Maldonado said.
He said 70 people are listed as missing. The number has fluctuated in the nearly two weeks since the disaster as bodies were found and missing people were accounted for. Some 50 unidentified human remains will be subjected to DNA testing.
"The people are aware that the necessary time has been given to searching for cadavers," said Williams Mancilla, minister of national defense and a member of the disaster commission's board. "Now they have passed that phase and what interests them is the next one."
The Oct. 1 slide unleashed at least 105 million cubic feet (3 million cubic meters) of earth on a neighborhood in Santa Catarina Pinula, on the outskirts of Guatemala City.
Maldonado, who is the son of Guatemala's president, also named Alejandro Maldonado, said it will be up to the local government to decide if the disaster area is declared a gravesite.
Authorities promised financial aid for victims of the slide and are proposing to build 150 new homes for survivors on a 10-block parcel of land near Guatemala City that was seized from a convicted drug trafficker and gang leader.