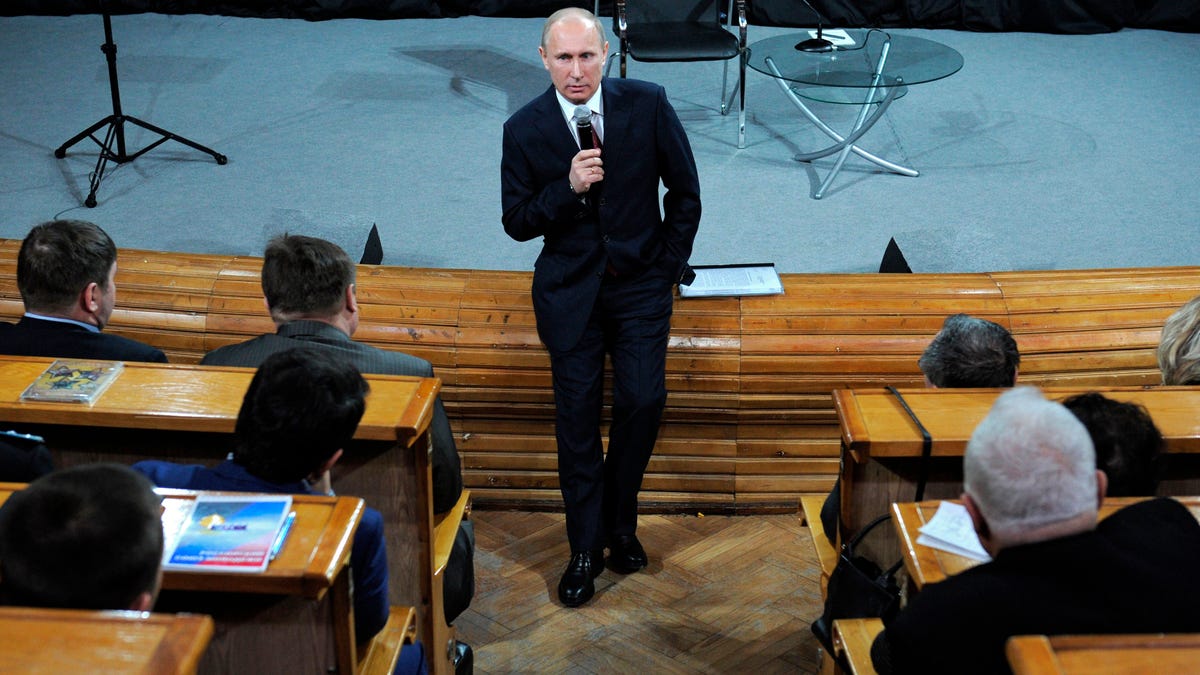 MOSCOW -- Mikhail Gorbachev said Thursday that Prime Minister Vladimir Putin has "exhausted" his potential as Russia's leader and his inability to change the Kremlin's political system might prompt more massive anti-government protests.
Putin -- who became prime minister after serving as Russia's president in 2000-2008 -- is almost certain to become president again during the March election, despite recent opposition rallies that have been the largest protests Russia has seen since the Soviet collapse.
Gorbachev, a former Soviet leader, said of Putin: "He won't carry that weight. By now he has exhausted himself. Looks like that."
Gorbachev recently urged Putin to give up power and annul the results of December's fraud-tainted parliamentary vote, which triggered the rallies. The thousands of protesters also have joined Kremlin critics in accusing Putin's government of cracking down on dissent, limiting press freedoms and breeding widespread corruption in Russia.
"If he does not overcome himself, change the way things are -- and I think it will be difficult for him to do that -- then everything will end up on city squares," Gorbachev said at a news conference.
"We can't let it happen. We've already seen what happens on city squares," Gorbachev said, referring to the Arab Spring rallies in northern Africa and the Mideast.
Gorbachev led the Soviet Union from 1985 until its collapse in 1991. He remains admired abroad, but he is regarded as insignificant at home and his comments are not likely to affect public opinion or threaten Putin's grip on power.