GOP Puts U.N. Reform Back on Agenda as 'Urgent' Problem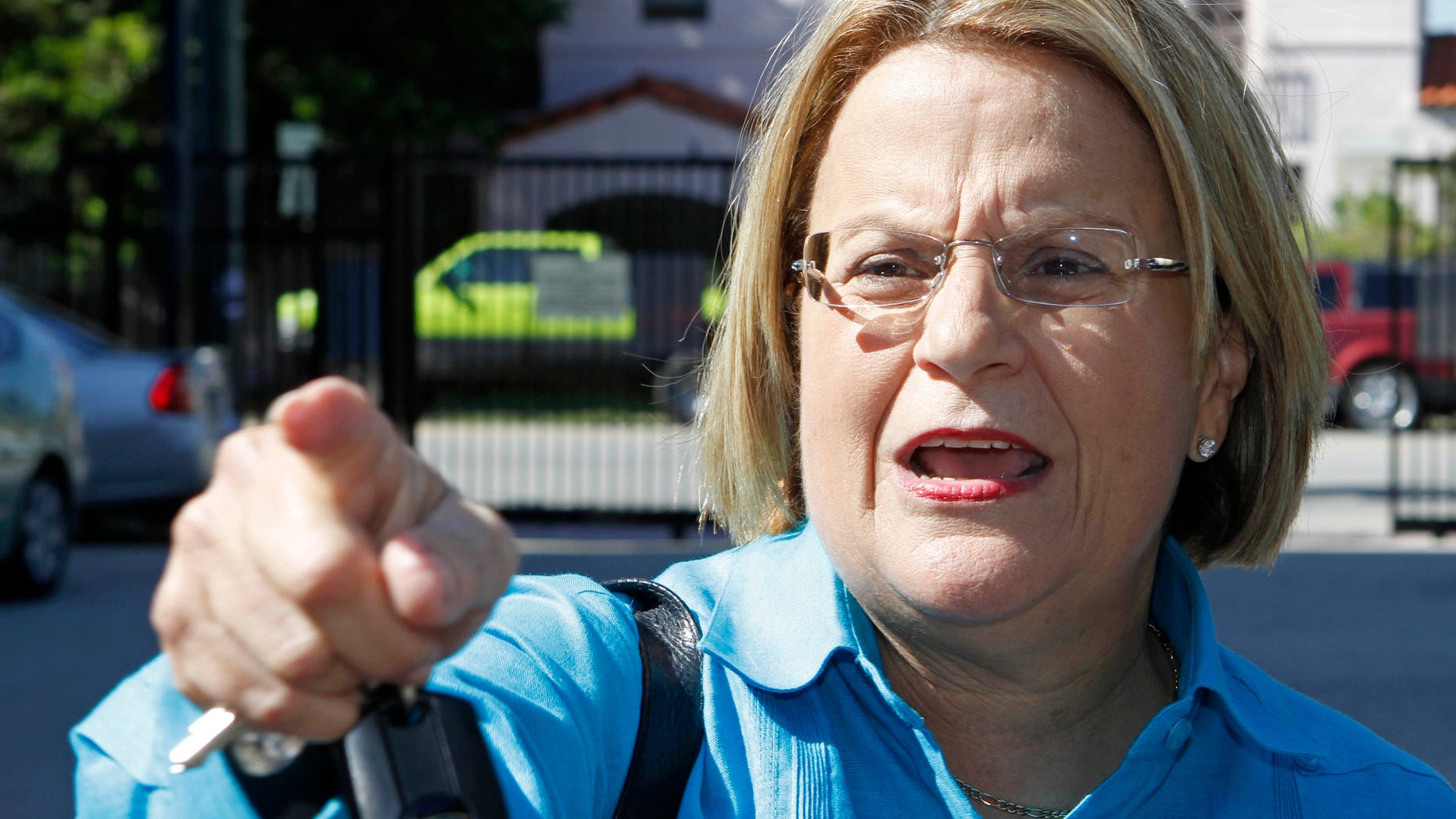 Once again, the United Nations is in the cross-hairs of a U.S. congressional committee today, and the themes from its critics are all too familiar: wastage of U.S. taxpayer dollars, institutionalized corruption, a "culture of impunity," covert assistance to America's enemies and a bias on human rights issues in favor of dictatorships and autocracy, and against Israel.
On the other side, equally familiar themes, as supporters of the world organization argued, in the words of one, that the U.N. "is not a perfect institution, but it serves a near-perfect purpose": to bolster U.S. interests abroad and "allow our nation to share the burden of promoting international peace and stability."
As Washington awaited President Obama's State of the Union speech, the House Foreign Affairs Committee, chaired by Florida Republican Ileana Ros-Lehtinen, was clearly making a bid to add the U.N.—and what the U.S. should do about it—to the crowded domestic political agenda. The title of the full-committee session—dubbed a "briefing" rather than a full-fledged hearing—said it all: "The United Nations: Urgent Problems that Need Congressional Action"
The meeting gives a strong stamp to Ros-Lehtinen's own priorities: it is her first full meeting since the Foreign Affairs Committee was reorganized under the new Republican majority little more than two weeks ago. (At the last moment, however, Ros Lehtinen herself was unable to preside, as she left Washington on an urgent family matter.)
There is little doubt that meeting's ultimate aim is to build support for withholding U.S. financial contributions from the U.N. as leverage to help bring reform to the world organization's myriad ingrained problems, which even many of its most loyal supporters acknowledge—and which some of them think have worsened under Secretary General Ban Ki-moon.
That strategy, however, is unlikely to get much help from the Obama Administration, which has loudly and often proclaimed its support for the United Nations—and even backed that up by joining the U.N.'s notoriously authoritarian-friendly Human Rights Council.
Nonetheless, "if the U.S. does not press this issue, no other nation is likely to step forward," warned Brett Schaefer, an expert on U.N. financial affairs at the conservative Heritage Foundation. "The failure to reform the U.N. has resulted in a system that remains bureaucratic, costly, cumbersome, lacking in oversight and often incapable of fulfilling the responsibilities placed on it."
One of the biggest reasons for the morass is also one of the most obvious. As Schaefer put it, "the bulk of the U.N. member states simply do not pay enough to the U.N. for waste, or corruption to trouble them." The combined payments levied on 128 of 192 U.N. members "totals less than 1 percent of the regular budget and less than one-third of 1 percent of the peacekeeping budget," he told the committee, even though they have enough votes to approve the budget and block U.S. attempts at reform.
So Byzantine has the U.N. become, in fact, that Schaefer says no-one in Washington really knows how much the U.S. spends on it. The U.N.'s biennial "regular" budget has more than doubled in the past decade from $2.49 billion to $5.16 billion, Schaefer said, and the U.S. pays 22 percent of that.
But the peacekeeping budget has jumped higher and faster, from $1.7 billion in 2000-2001 to $7.2 billion in 2010-2011, and the U.S. pays 27 percent of that. Moreover, new missions could yet be added in Cote d'Ivoire or Somalia.
Then there are so-called "voluntary" funds where the U.S. contributions to a variety of sprawling U.N. funds, programs and agencies have also risen fast: according to sources cited by Schaefer, reaching $3.5 billion last year. (There are also independent funds, in such areas as climate change, that U.N. agencies also spend and manage.)
To combat the wasteful sprawl, Schaefer suggested that "Congress should not be shy in suggesting budget cuts." Among other things, he proposed reinstating a long abandoned U.S. policy of pushing for "zero growth" for the U.N. regular budget, but also suggested pruning a variety of U.N. organizations, like a flock of U.N. regional economic commissions, that could be financed by their regional members.
Seemingly eternal U.N. mandated activities—there are more than 9,000 mandates in all—should also be chopped, he said.
Just how badly the U.N.'s ability to police internal corruption had already weakened was underscored by Robert Appleton, for three years head of a special investigations unit within the U.N., created five years ago in the wake of major U.N. procurement scandals (exposed, in part, by Fox News).
At the end of 2008, the special unit was shut down, its funding cut off, Appleton reported—after "we identified at least 20 major fraud schemes, hundreds of millions in losses and waste, and more than $1 billion in tainted UN contracts."
Even in its final month of operation, he added, "we completed five major corruption reports, including a report on fraud in Iraq, elections, roads and rebuilding in Afghanistan, fraud and corruption in the Economic Commission of Africa in Addis Ababa, and in several matters involving high value contracts for transportation in Africa."
When his unit disbanded, Appleton told the committee, it left behind eight more draft corruption reports, and "175 cases we could not reach because of time constraints."
"As I understand, more than two years later, these cases have largely not been advanced."
Moreover, Appleton testified, staffers from his procurement task force were subsequently passed over for jobs in a new U.N. financial crimes unit that was supposed to replace it, or were"forced out of the U.N." As one result, he said, in public reports for 2009 and 2010 of the U.N.'s watchdog Office for Internal Oversight Services (OIOS), which houses the anti-fraud investigations unit, "no significant fraud or corruption investigation is reported."
"In short," he concluded, "the incentives in the UN are perverted, the support for true investigations and oversight is lacking, and the philosophy of the leadership is to reward inaction rather than action, suppression rather than exposure, and punishment of whistle-blowers and investigators, rather than protection."
The same see-no-evil philosophy applies to the U.N.'s 47-member Human Rights Council, according to Hillel Neuer, head of a Geneva-based non-governmental watchdog, Human Rights Watch. With a handful of exceptions, he told the committee, "the council has systematically turned a blind eye to the world's worst human rights violations. The council has failed the victims who are most in need of international attention."
There have been no Human Rights Council resolutions against China, Cuba, Saudi Arabia or Zimbabwe, he declared, Nor has there been any against Iran "even as it massacred its own citizens while the council was in session." Moreover, he testified, "no resolution has even been proposed regarding these gross violators."
Israel, on the other hand, gets plenty of attention. In all, Neuer testified, the council has adopted 35 resolutions condemning alleged human rights abuses in Israel, and "a little over a dozen against the rest of the world combined."
Some of the council's special sessions have even been used to legitimize violations, he said. One example Neuer cited: a special session on Sri Lanka, after the alleged government massacre of 20,000 people, ended, he said, in a draft resolution that praised the Sri Lanka government for "promotion and protection of all human rights."
The Human Rights Council's favored experts also came in for scorn. One of them, Richard Falk, who has a permanent mandate to report on Israel's alleged transgressions, is known as a 9/11 "denier" who has called for investigations of the U.S. governments role in the terrorist attacks. On the eve of the Foreign Affairs Committee hearing, Secretary General Ban Ki-moon suddenly declared that Falk's 9/11 remarks were "preposterous," and "an affront to the memory" of the victims.
The Human Rights Council's record is supposed to be reviewed by U.N. members this year, on the fifth anniversary of its founding. Neuer's judgment is already in. He told the committee, "according to the U.N.'s own standards, the promises of the council's founding resolution—improved membership, action for victims, an end to politicization and selectivity—have not been kept."
At the same time, Neuer had kind words for the Obama Administration, and its Ambassador to the U.N. Susan Rice, for their efforts to push back against the council extremists—even though the same Administration made the controversial decision to end a U.S. boycott of the institution from its inception. And at no point in his prepared testimony did he push for a new U.S. walkout.
The U.N. institutions that had been so roundly flayed by the majority of committee "briefers" could hardly be recognized, in the testimony of Peter Yeo, a sometime senior State Department official who now heads the Better World Campaign of the U.N. Foundation, the not-for-profit champion of the world organization originally founded by billionaire Ted Turner.
After dubbing the U.N. "not a perfect organization" but with a "perfect purpose," he told the committee that the world organization had, in fact, "greatly improved its ability to identify and correct waste, fraud, and abuse." It has "made procurement investigations a permanent feature," and has "moved aggressively to strengthen the ethical culture of the institution."
Over the past two years, he added, "the U.N. has taken important steps to ensure that it has the most productive and effective work force possible," and has taken "numerous initiatives to strengthen peacekeeping operations."
The U.S. decision to join the U.N. Human Rights Council, he said, "had already produced tangible results," starting with a successful campaign to keep Iran from winning a council seat.
Nevertheless, he admitted, "some of the most serious and challenging human rights violations continue to go unaddressed, and the council itself places undue focus on Israel." The five-year review of the council's performance, he added, "is an opportunity for the U.S. and other countries to improve the work of the council."
When it comes to international action, Yao argued, the U.N. has been a vital U.S. partner. It has crafted its "toughest-ever" sanctions on Iran, "partnered with America" to battle the Iranian nuclear threat, "joined American forces to promote security" in Afghanistan, and "battles mightily to stabilize and reconstruct earthquake-shattered Haiti" (where more than 1 million people are still homeless). U.N. institutions like the World Health Organization and UNICEF "have worked hand-in-hand with the U.S. government and American service organizations to save and improve the lives of millions of children."
The U.N., Yeo argued, is even an important job creator. "For every $1 invested by the United States into the United Nations," he argued, "American firms receive approximately $1.50 in contracts." One example he cited: "almost every contract associated with the ongoing renovation of the U.N. headquarters in New York has gone to an American firm, creating jobs here at home."
(The master contract for that renovation—a $1.8 billion project whose costs virtually trebled before the contract was awarded—was, in fact, bestowed on the U.S. subsidiary of a Swedish-based firm.)
Yeo's dollars-and-cents argument soon reached its main point: "we must pay our U.N. dues on time, in full, and without threats of withholding our contribution. When we act otherwise, we send a strong and provocative signal that we are more interested in tearing down the U.N. than making it better, in going it alone rather than working with others."
Moreover, he argued, such a stand was also popular, citing a Pew research poll from September, 2009 that said 61 percent of Americans viewed the U.N. favorably, and that his own lobbying group's research showed that 63 percent of Americans favored his "in-full, on-time" dues-paying advice.
Those Americans with similar views may not make up 63 percent of Ros-Lehtinen's Foreign Affairs Committee—but they are very well represented indeed in the Obama Administration. Where the opinion-taking really matters—in the back-rooms and lobbying corridors of Washington—the struggle over which views of the U.N. will prevail has just begun.
As Ros-Lehtinen put it in an opening statement to the hearing, delivered in her absence: "This is one of the first true U.N. reform hearings held by this committee in almost four years, but it won't be the last."
George Russell is executive editor of Fox News
UPDATE: The week after this story appeared, the U.N. issued a statement by the new head of the U.N.'s Office of Internal Oversight Services, Carmen Lapointe, in reply to the remarks by Robert Appleton, claiming that:
• The 175 cases handed back to OIOS translated into162 cases, once duplications and consolidations were sorted out;
• Of the 162, 62 were closed within six months by a Transition Team established to ensure continuity -- a team primarily comprised of 11 former PTF members;
• Fully 123 cases were closed by the end of November 2009, within eleven months of the end of the PTF;
• Today, only ten cases remain "open", all in the lowest priority category as determined by the PTF itself and subsequently confirmed by former PTF members on the Transition Team;
• No outstanding PTF investigation was closed by the Transition Team, or subsequently by OIOS, without justification for doing so being documented by the investigators and approved by OIOS management.
Furthermore, the statement said, "no cutback in the pursuit of investigations into corruption and fraud has occurred. All reports of any such activity continue to be investigated as a high priority, given their potential for financial loss and damage to institutional integrity."