Give me Liberland: Micro-nation officially declares independence on May Day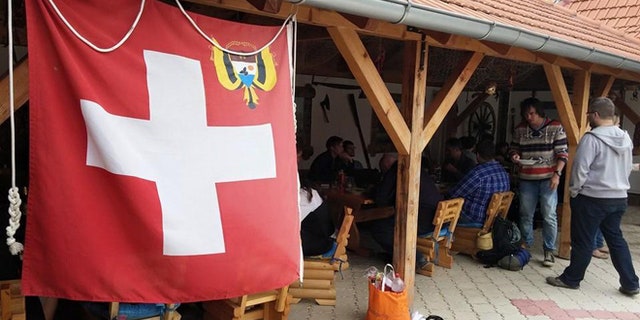 NEWYou can now listen to Fox News articles!
A group of Czechs and self-styled founding fathers of a "micro-nation" on the bank of the Danube River held their own version of Independence Day Friday, christening "Liberland" as a 2.7-square-mile country where taxes are optional and freedom reigns.
Vít Jedlička, a Czech libertarian politician who claims to have found a plot of land left unclaimed in the 1990s border settlement between Croatia and Serbia, told FoxNews.com dozens of would-be citizens traveled by boat to Liberland to toast its birth.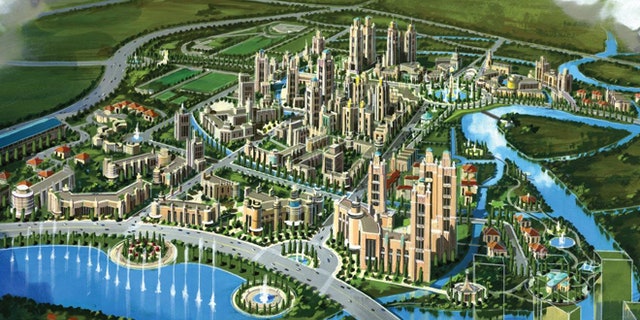 "We will start to settle Liberland during the 1st May 2015 morning, and the first 100 honorary citizenships will be granted to the first people arriving," he said in a statement prior to what he promised would be a festive event. "Food will be available, as well as a great atmosphere, beer and flowers!"
Jedlička, who is a member of the Conservative Party of Free Citizens in the Czech Republic, recently appointed himself president of the new free republic of Liberland, on the tiny patch of land that sits on the Croatian-Serbia Border. Jedlička claims international law allows his claim over the terra nullius—or literally "No Man's Land."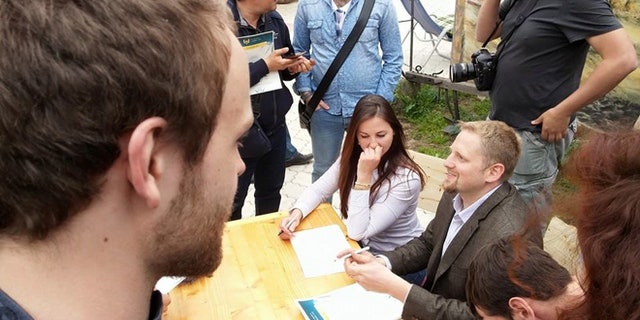 The politician and his staff have also been hard at work, not only attempting to set up camp on the land, but also developing a robust marketing and branding plan.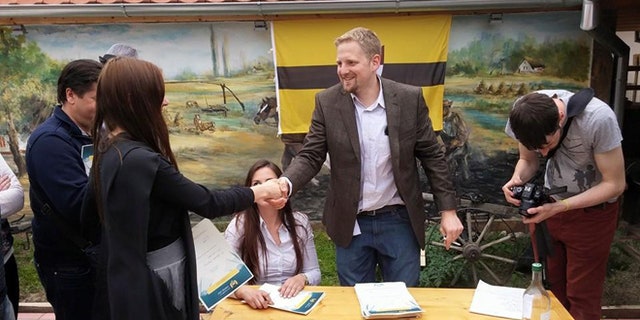 Liberland has a flag, coat of arms, national anthem and are preparing an official map to denote its borders. The nation, which sits on the west bank of the Danube can now even be found on Google Maps. Jedlička claims architectural firms from his hometown of Prague have even come forward with offers to assist in developing some sort of infrastructure and urban planning.
"You will find interesting architectural concepts in the near future," he said in an interview with Quartz. "Prague is a center for world architecture from many aspects. We have people who designed Dubai here, for example."
One young design student from Poland, Seifeddine Abbassi, has created renderings of the city he believes will one day exist in Liberland.
More than 300,000 people from around the world have applied for citizenship in Liberland, according to Jedlička. They have been approved, even though most will never live - or likely set foot in – Liberland.
"We believe we can set up the last state on the planet," Jedlička told FoxNews.com in April. "We are taking the best parts of the American Revolution and the U.S. Constitution and applying it here."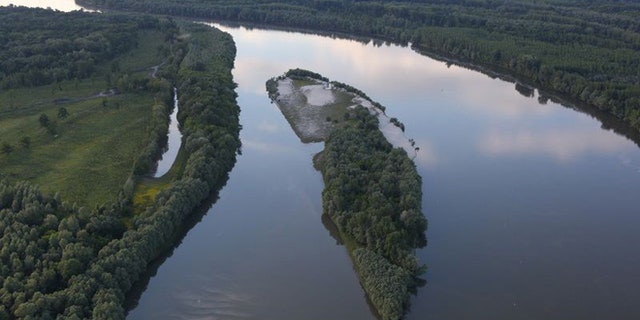 While Jedlička maintains that he and his people are well within the law, whether or not Liberland can become an actual independent state remains to be seen.
"We do not consider them to be a nation. We consider them to be virtual trespassers and we do not take their claims very seriously," an official for the Croatian Embassy in New York City told FoxNews.com.
Experts in international law say that it's not likely that Liberland will ever be recognized as country.
"These sorts of things pop with regularity," William W. Burke-White, a law professor at University of Pennsylvania, told FoxNews.com. "International law dictates that for this place to be a formal state they have to fulfill four criteria. They have to have a permanent population, have an established territory, an effective government, and a capacity to enter international relations.
"Even if they can fulfill the first three, if they lack the capacity to enter into international relations they will never be formally recognized as a county," he said.