Germany to affirm stronger role on world stage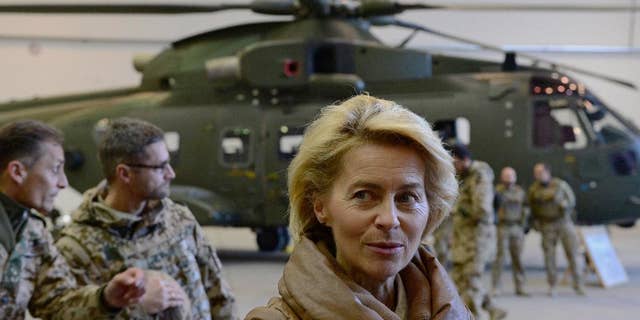 NEWYou can now listen to Fox News articles!
BERLIN – Germany is affirming its growing role on the world stage in new security guidelines that mark another step away from its caution after World War II.
A draft defense policy paper obtained by The Associated Press Tuesday and due to be presented on Wednesday states that "Germany is a globally highly connected country ... which has a responsibility to actively shape the global order."
It formalizes what leading officials have been saying for the past two years — a period in which Germany has played a leading diplomatic role in Ukraine's conflict and also sent weapons to Kurdish fighters in northern Iraq.
The so-called "white book," the first such review since 2006, also raises the possibility of other European Union countries' citizens serving in Germany's military.