Germany sends first reconnaissance aircraft to support US-led ISIS fight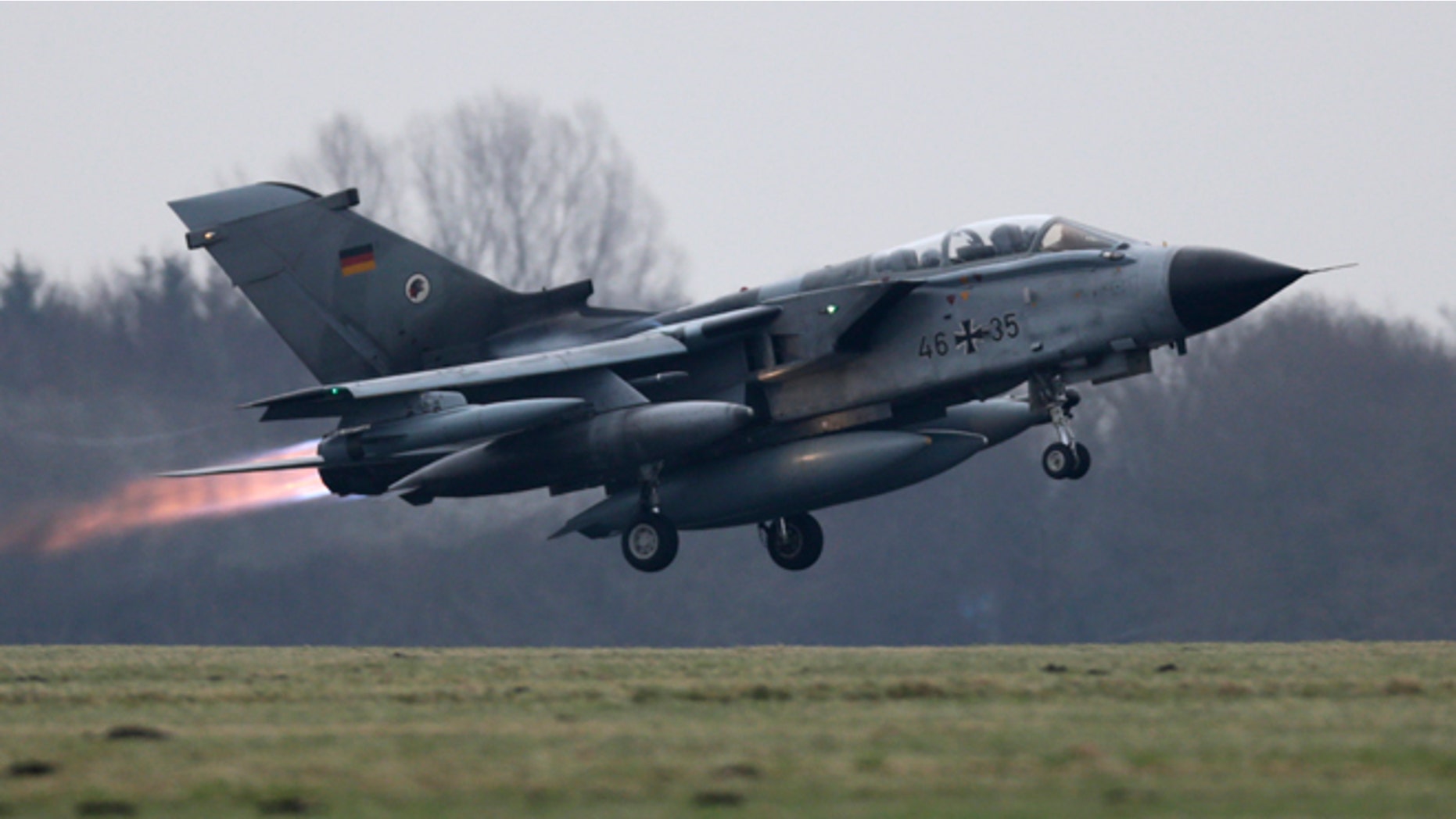 The first pair of German Tornado warplanes departed for Turkey Thursday to support U.S.-led operations in the fight against the Islamic State.
The reconnaissance aircraft left their airbase at Jagel and will be stationed with four other planes at the Incirlik airbase in the southern city of Adana.
"We are aware of the risks and have adjusted pilots' training accordingly; We are prepared," Lieutenant Colonel Jörg Langer told German broadcaster ZDF, according to Deutsche Welle.
The aircraft, which are equipped to take photographs and infrared images in any kind of weather or time of day, will begin missions in January.
Germany's government voted in favor of the deployments last Friday. Up to 1,200 German troops will also be deployed to support the country's mission in Turkey and other parts of the Middle East, including Qatar and Kuwait, Deutsche Welle reports.
A German frigate, the Augsburg, has been supporting the French aircraft carrier Charles de Gaulle. The two ships are heading through the Suez Canal to the Arabian Sea, where France aims to launch airstrikes against ISIS.