German student eyed in mowing down pedestrians held on murder charge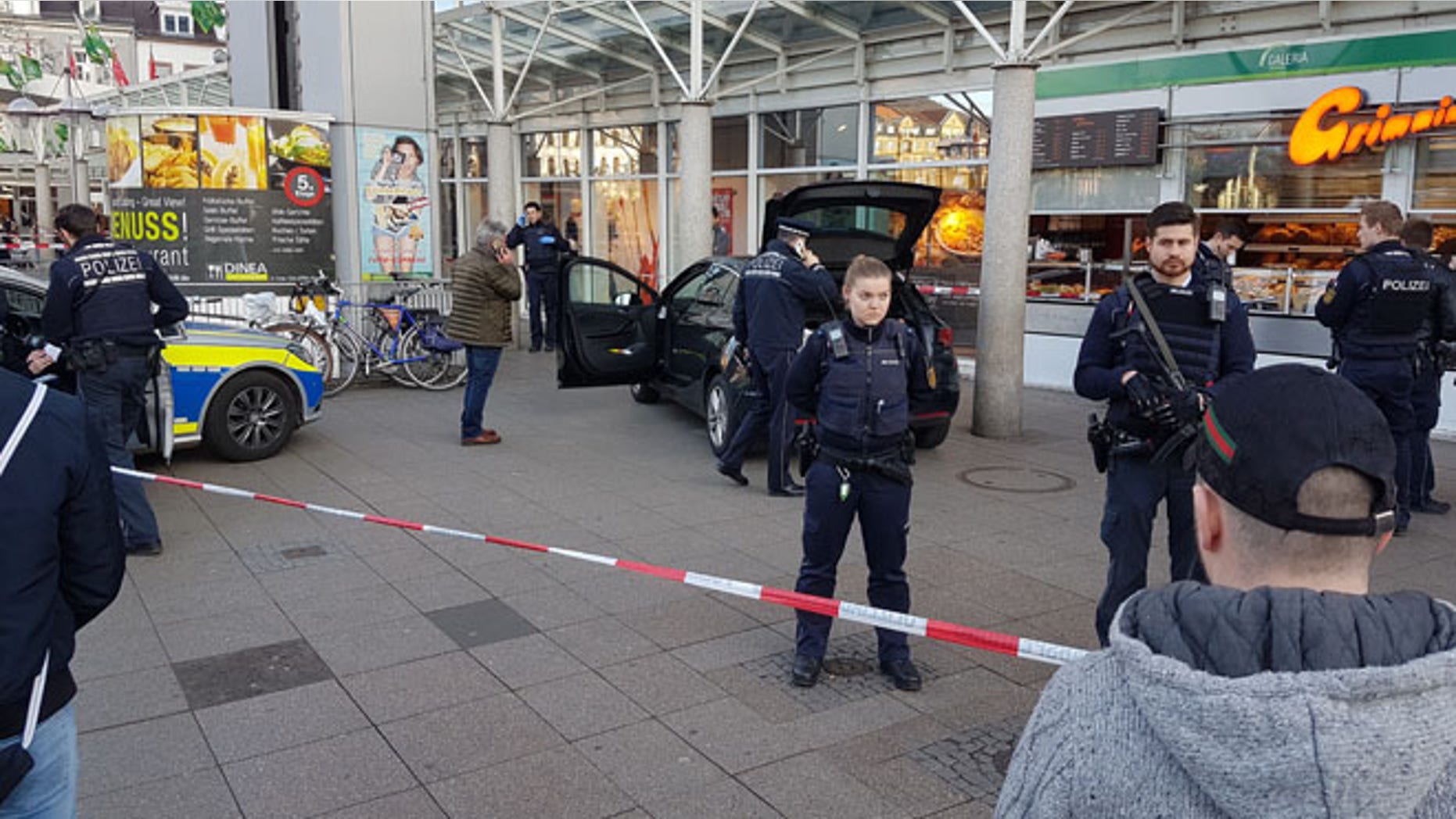 A man who mowed down pedestrians in the German city of Heidelberg, killing one man, is being held on suspicion of murder and attempted murder, authorities said Sunday.
Two other people were injured in Saturday's incident, according to police who ruled out extremism or terrorism as a motive. The driver was tracked down by police and shot.
"There are no indications of a terrorist background," a spokesman for German police David Faulhaber said, according to Sky News.
Prosecutors and police said Sunday that they're examining whether the suspect, a 35-year-old German student who lives in the city, can be held criminally responsible.
His motive remains a mystery.
The man who died was a 73-year-old German, police said, according to Sky News. He died at the hospital.
The injured were a 32-year-old Austrian man and a 29-year-old woman from Bosnia. They were not seriously hurt, Sky News reported.
The three were struck outside a bakery on Saturday afternoon.
Sky News reported that the suspect was behind the wheel of a rental car.
He was seen getting out of the car with a knife. Police shot him after a brief stand-off.
The suspect was taken to a hospital, where he underwent surgery and was reported in a serious condition.
Police said he didn't respond in their initial questioning.
Germany has been on high alert since last December, when a truck plowed into a crowded Christmas market in Berlin, killing 12 people, Sky News reported.
The Associated Press contributed to this report.