German nationalist's clothes stolen during evening swim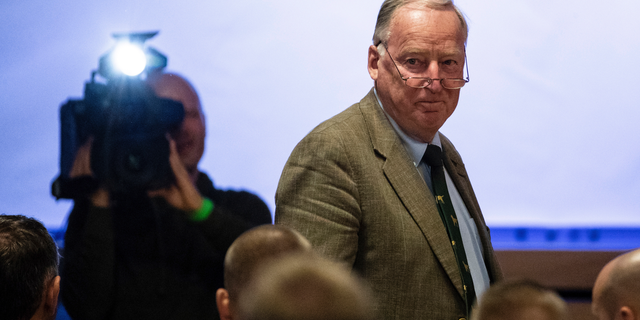 NEWYou can now listen to Fox News articles!
BERLIN – Police say they're investigating the theft of a far-right leader's clothes as he went for an evening dip in a small lake near his home outside Berlin.
Alternative for Germany, or AfD, party co-leader Alexander Gauland told the dpa news agency that after he emerged from the water to find his clothes gone, witnesses told him the thief had yelled out "this is no swimming area for Nazis."
Gauland spoke after a photo started circulating on social media Tuesday showing him in his bathing suit walking with a police officer.
Potsdam police said Wednesday the theft occurred last week and that "political motivation" cannot be ruled out.
AfD entered the national parliament in last year's election on anti-migrant and anti-establishment sentiment and is now the biggest opposition party.