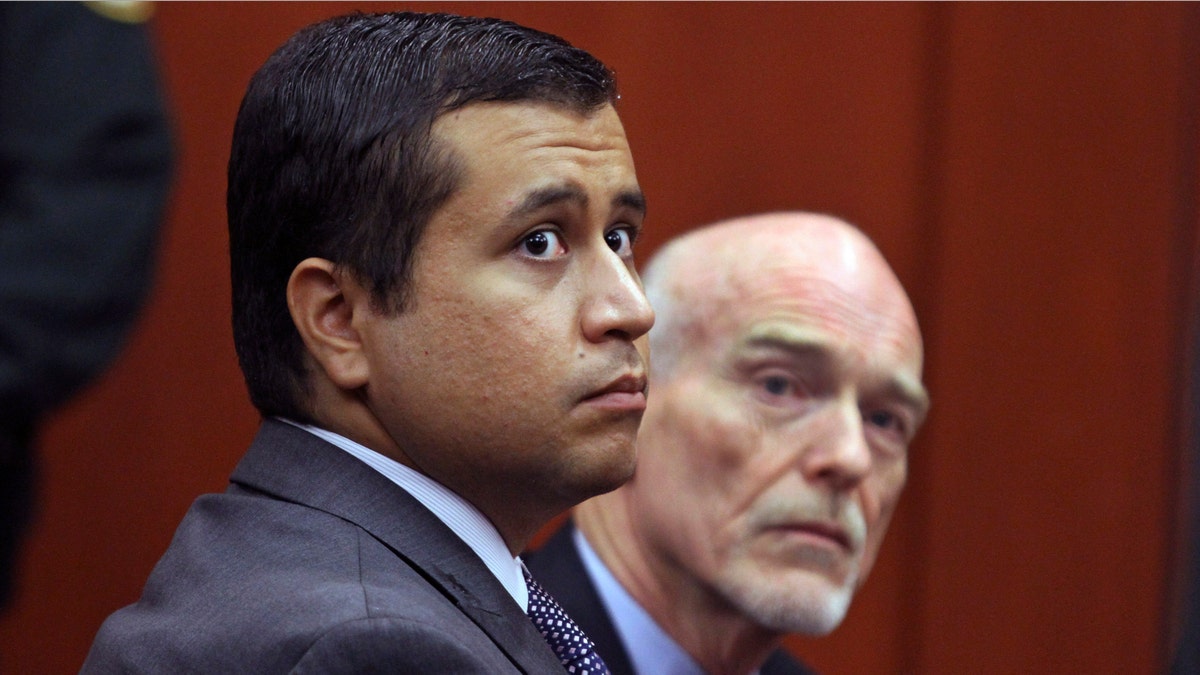 The neighborhood watch leader facing a second-degree murder trial over the fatal shooting of unarmed teenager Trayvon Martin is living in a safe house under the protection of a security team.
George Zimmerman was released Friday after posting bail for the second time for the murder charge. His attorney said Sunday he was in Seminole County in central Florida.
Some of Martin's supporters have been angry Zimmerman was not arrested until 46 days after the February shooting, and Zimmerman has received death threats. The leader of the New Black Panther Party, Mikhail Muhammad, offered a $10,000 bounty on Zimmerman in March.
He was released from jail after his defense fund helped him post 10 percent of the $1 million bond.
A judge revoked his previous $150,000 bond last month when prosecutors presented evidence that Zimmerman and his wife misled the court about how much money they had.
Prosecutors argued Zimmerman and his wife talked in code during recorded jailhouse conversations about how to transfer the donations to different bank accounts. For example, George Zimmerman at one point asked how much money they had. She replied "$155."
Prosecutors allege that was code for $155,000. Their reference to "Peter Pan" was code for the PayPal system through which the donations were made, prosecutors said.
Shellie Zimmerman faces arraignment at the end of the month on a perjury charge; she was freed on bond.
During Zimmerman's second bond hearing, his attorney, Mark O'Mara, said that his client was confused, fearful and experienced a moment of weakness when he and his wife misled the court.
The judge didn't buy it and expressed his unhappiness with Zimmerman and his wife in his second bond order. He accused Zimmerman of making plans to flee to avoid prosecution, misleading O'Mara by not disclosing the money from the website and trying to manipulate the judicial system.
"Under any definition, the defendant has flaunted the system," Lester wrote.
Based on reporting by the Associated Press.
Follow us on twitter.com/foxnewslatino
Like us at facebook.com/foxnewslatino