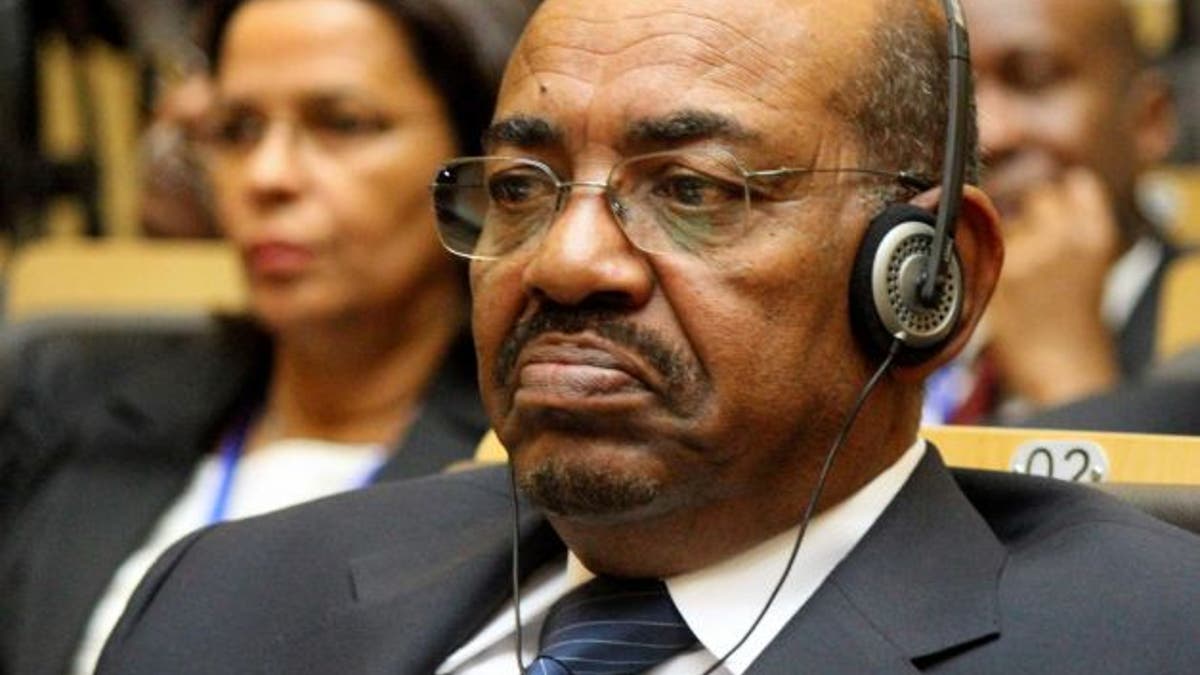 The election of a Sudanese warlord accused of genocide to the United Nations Human Rights Council is now virtually guaranteed, since he has the full backing of the world body's African delegation.
The International Criminal Court has issued a warrant for Omar Al-Bashir -- its first ever for a sitting head of state -- for crimes against humanity he allegedly committed in Darfur. Yet, his regime is set to take its place on the panel, in the latest bizarre appointment to make a mockery of the UN's human rights credibility, according to critics.
It's like putting "Jack the Ripper in charge of a women's shelter," said Hillel Neuer, executive director of UN Watch.
Neuer's Geneva-based group is calling on UN High Commissioner for Human Rights Navi Pillay to denounce election of the war-torn North African nation to the 47-member body. Sudan is not technically on the panel, but its election is a certainty because only five African nations are vying for the continent's five seats.
Membership to the Council is open to all member states and secret-ballot elections are held every year, according to a UN website. Upon election, states serve three-year terms and are not eligible for immediate re-election after serving two consecutive terms.
[pullquote]
Candidates within the UN's African Group, which has five vacant seats, include Ethiopia, Gabon, Ivory Coast, Sierra Leone and Sudan. The candidacies of Venezuela and Pakistan are also being protested by UN Watch and other human rights groups.
U.S. officials also blasted the development.
"Sudan, a consistent human rights violator, does not meet the Council's own standards for membership," said Kurtis Cooper, deputy spokesman for the United States Mission to the United Nations. "It would be inappropriate for Sudan to have a seat on the Council while the Sudanese head of State is under International Criminal Court indictment for war crimes in Darfur and the government of Sudan continues to use violence to inflame tensions along its border with South Sudan."
Mark Lagon, a visiting professor at Georgetown University and a former U.S. State Department official, said Al-Bashir's regime fomented genocide in Darfur and has since returned to terrorizing innocent people in South Sudan.
"It lacks credibility to judge others, and the Council lacks it too with it as a Member," Lagon told FoxNews.com in an email.
Neuer said Pillay, a South African, should be a "moral voice" and urge other African nations to call for "unequivocal opposition to Sudan's scandalous" bid for the election that will add 18 member nations in all.
"Just a year after the human rights council sought to exorcise the ghosts of its past by suspending Col. Muammar Qaddafi's Libya — which infamously chaired the body in 2003, and was reelected a member in 2010 — it is now set to replace him with a tyrant wanted for genocide by the International Criminal Court. For how long must we have the inmates running the asylum?"
Neuer said the reputation of the former human rights commission "never recovered" from making Libya its chair in 2003.
"The UN and the cause of human rights will be severely damaged if and when Al-Bashir's Sudanese regime wins a seat," he said.
In its first-ever arrest warrant issued for a sitting head of state by the UN International Crimes Court (ICC) in 2009, al-Bashir was accused of intentionally directing attacks in western Sudan's Darfur region by "murdering, exterminating, raping, torturing and forcibly transferring" large numbers of civilians.
The "unlawful" campaign allegedly started soon after the April 2003 attack on El Fasher airport — as a result of agreements between Al-Bashir and other high-ranking Sudanese leaders — and lasted until at least July 2008. The warrant of arrests lists seven counts, including five counts of crimes against humanity and two counts of war crimes.
The recent UN process seemingly favors rogue states, including Iran, Zimbabwe and Syria:
—Just last month, Iran was elected to the deputy president role of a 15-member board aiming to thrash out a UN arms trade treaty, despite multiple UN sanctions against the Islamic republic regarding its nuclear defiance and human rights abuses.
—In May, Zimbabwe President Robert Mugabe was appointed as a UN tourism envoy for a major UN conference despite allegations of ethnic cleansing and rigged elections by the 88-year-old who has led the southern African nation for more than three decades.
—Syria was elected to a United Nations Educational, Scientific and Cultural Organization (UNESCO) human rights committee last fall, despite the ongoing crackdown on opposition protests by Bashar al-Assad's regime that has reportedly claimed more than 21,000 lives in just 17 months.
When electing states to the council, members are asked to consider the "contribution of candidates to the promotion and protection of human rights" and voluntary pledges in that regard, according to a UN website.
"Upon election, new members commit themselves to cooperating with the Council and to upholding the highest standards in the promotion and protection of human rights," the website reads. "Members of the Council are reviewed under the Universal Periodic Review mechanism during their term of membership."
Any member that commits "gross and systematic violations" of human rights can be suspended by a two-thirds majority vote by the General Assembly.