General Motors Names New CEO: Mary Barra, First Female Chief Of Big Three Car Company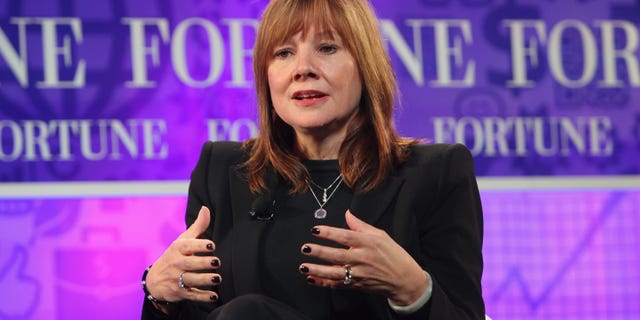 DETROIT (AP) – General Motors picked Mary Barra, its product development chief and a 33-year company veteran, as its next CEO. Barra will become the first female head of a major U.S. car company.
GM said Tuesday that Barra, 51, will assume her new post on Jan. 15. Dan Akerson, 65, the current chairman and CEO, moved up his retirement plans by several months because his wife, Karin, is battling advanced cancer, the company said in a statement.
She started off as a little-girl car guy. She became a big-girl car guy and how she's a woman car guy. She's the one to do the breakthrough.
Since February 2011 Barra has held what many say is the most important job in the company — senior vice president for global product development. She's in charge of design, engineering and quality of all of GM's vehicles across the globe and has shepherded most of the company's recent vehicle introductions.
Under her command, GM rolled out brawny full-size pickup trucks, the Chevrolet Silverado and GMC Sierra, and the Chevrolet Impala full-sized car, which earned the highest score for a sedan in testing by Consumer Reports magazine. Its quality scores also rose in surveys conducted by J.D. Power and Associates. Barra also led development of the new Chevrolet Corvette.
Akerson hinted at the move earlier this year when he told a women's business group in Detroit that a "car gal" would run one of the Detroit Three automakers someday soon.
Erik Gordon, a professor at the University of Michigan's Ross School of Business, said Barra is the daughter of a die maker in the auto industry and truly has experience to lead the company. GM's previous two CEOs, Akerson and Ed Whitacre, came from the telecommunications and finance industries and lacked the auto industry experience that Barra has, Gordon said.
"There's nobody with more years of honest 'car-guy' credentials than she has," Gordon said. "She started off as a little-girl car guy. She became a big-girl car guy and how she's a woman car guy. She's the one to do the breakthrough," Gordon said.
Women have held top positions in auto marketing design and engineering, but never made it to the CEO spot, Gordon said. "The fact that none of them has run a major car company makes no sense," he said.
With the decision, the GM board separated the board chairman and CEO positions. Barra will get a seat on the board, but Director Theodore "Tim" Solso will succeed Akerson as chairman. Solso formerly was chairman and CEO of engine maker Cummins Inc., and has been on GM's board since June 2012.
"I will leave with great satisfaction in what we have accomplished, great optimism over what is ahead and great pride that we are restoring General Motors as America's standard bearer in the global auto industry," Akerson said Tuesday morning in a message to employees.
Barra's appointment should help GM because women now make or influence car-buying decisions. She'll also help GM recruit the top engineering and business school graduates, many of whom are women, Gordon said.
Barra started with GM as an electrical engineering co-op student in 1980 when she attended what is now Kettering University in nearby Flint. She now heads purchasing and previously ran the company's human resources operations. Before that she was a plant manager and executive director of engineering. She holds a master's degree in business administration from Stanford University.
Barra was among four internal candidates for the position, including chief financial officer Dan Ammann, North American president Mark Reuss and vice-chairman Steve Girsky.
Ammann, 41, was named GM president and will manage its regional operations worldwide. He'll also head up the global Cadillac and Chevrolet brands, as well as GM Financial, the company's auto loan arm.
Reuss, 50, replaces Barra as head of product development and purchasing. Girsky, 51, will become a senior adviser and will leave the company in April, after which he'll stay on the board of directors.
Reuss will be replaced by Alan Batey, 50, as North American president.
Shares of GM fell 20 cents, or 0.5 percent, to $40.70 in Tuesday morning trading after the announcement.
Follow us on twitter.com/foxnewslatino
Like us at facebook.com/foxnewslatino