George Zimmerman's Girlfriend Wants Assault Charges Dropped; 'I Want To Be With Him'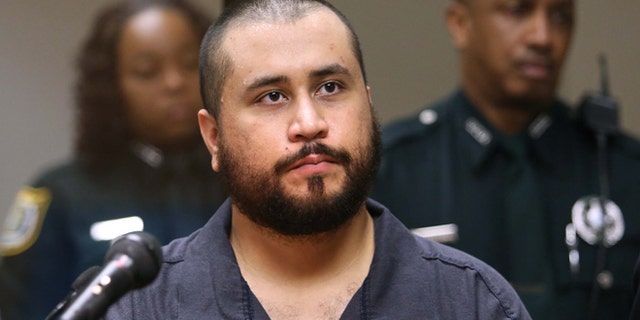 ORLANDO, Fla. (AP) – Prosecutors say they could legally continue to pursue a domestic violence case against George Zimmerman, despite a signed affidavit from his girlfriend asking them not to.
Prosecutors can and have gone on in domestic cases without victim cooperation, State Attorney's Office spokeswoman Lynne Bumpus Hooper said in an email Monday after Zimmerman asked a judge to change the terms of his bond so he can have contact with girlfriend Samantha Scheibe.
Zimmerman filed an affidavit from Scheibe saying she doesn't want him charged with aggravated assault, battery and criminal mischief.
Zimmerman was arrested last month after Scheibe accused him in a 911 call of pointing a gun at her, smashing a coffee table and pushing her outside. Zimmerman also called dispatchers, denied pointing a gun at her and blamed her for the broken table.
In the signed affidavit, Scheibe — referring to Zimmerman as "my boyfriend" — said detectives misinterpreted what she said and that she hadn't been coerced into signing the document.
"I am not afraid of George in any manner and I want to be with him," Scheibe wrote.
Hooper said prosecutors take into account a number of different factors when deciding whether to move forward with a case, including the victim's wishes, law enforcement reports, physical evidence, other witnesses, victim credibility, defendant statements, 911 calls and medical records. But she also said a case becomes more difficult to prove if prosecutors don't have a victim's testimony or if the victim is the only witness.
Zimmerman's Miami-based defense lawyer, Jayne Weintraub, said in a phone interview that her motion focuses on getting rid of the no-contact order between Zimmerman and Scheibe but that she wants the State Attorney's Office to reconsider the entire case in light of Scheibe's statement.
"I'm hoping that the prosecutors will take a good hard look at this and take the target off of George's back and drop the charges," Weintraub said.
She said a hearing will be scheduled in the near future to discuss the motion and affidavit.
Zimmerman was acquitted of any crime last summer in the 2012 shooting death of 17-year-old Trayvon Martin, a case that sparked a nationwide debate about race and self-defense laws. Zimmerman, who identifies himself as Hispanic, was accused of racially profiling the black teen, but said he shot Martin to protect himself.
Follow us on twitter.com/foxnewslatino
Like us at facebook.com/foxnewslatino