Friends Gone Mad: Teen Stabbed 65 Times By BFF Over Nude Photos Posted On Facebook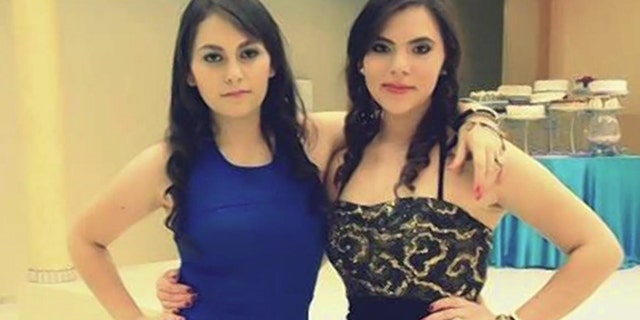 They were classmates, they were best friends, growing up in their city in Mexico. A couple of years ago, Anel Baez had professed her love and loyalty to Erandy Gutierrez, both 14 then, on Facebook. But other posts followed over the years, and one a few months ago changed the nature of their relationship forever: It reportedly included a photo of Gutierrez, naked, in a compromising situation with a boy from school.
Gutierrez did not forgive Baez and posted several warnings on social media, without mentioning her friend's name.
"I'm not saying anything but in my mind I cruelly killed you," Gutierrez wrote in February. "I am going to bury you before the end of the year," she tweeted next.
On March 19, she contacted Baez to arrange a meeting and try to solve their differences. The girl agreed and invited her friend over to her house, where according to authorities, she was killed after being stabbed 65 times.
The murder is still making headlines in the city of Guamúchil, Sinaloa state. The brutality of the cold-blooded murder have locals shuddering with horror, even in this region, traditionally home to some of the worst drug-related violence in Mexico.
"God, what have I done?" Gutierrez posted on her Twitter account hours after the killing. Seemingly very affected, she attended the funeral with her mother – and was arrested right then and there. According to Mexican media, it was through Facebook that mutual friends began to conclude that Gutierrez was behind the crime, and they notified the authorities.
Gutierrez then confessed to the killing, saying that her motive was retaliation for her friend's posting of the "humiliating" photos.
Being a minor, she faces a maximum jail sentence of just seven years, something Baez's family and part of the community oppose as too lenient and they pledged to fight it.
"We want true justice done because even though she was 16 she knew what she was doing," said one of her friends as quoted by Noroeste.com. "I think at that age are already aware of what we do, we are already responsible for our actions," added the friend, who asked to remain anonymous.
Follow us on twitter.com/foxnewslatino
Like us at facebook.com/foxnewslatino