French President Hollande won't seek reelection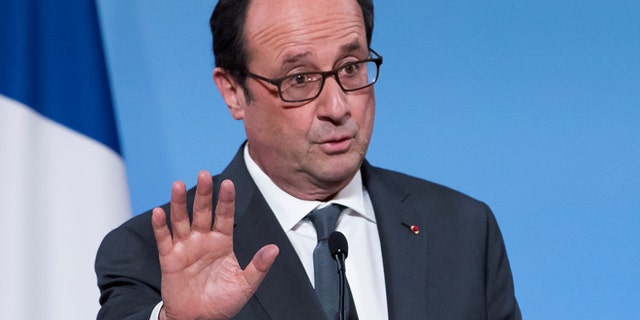 NEWYou can now listen to Fox News articles!
France's Socialist President Francois Hollande says he will not seek re-election next year.
Hollande's announcement Thursday on French television network TF1 came just a few days after his No. 2, Manuel Valls, said he is "ready" to compete in the left-wing Socialist primary in January.
Hollande said: "I have decided not to be a candidate in the presidential election" and that he remained "lucid" about his chances of getting wide backing within the party.
The deeply unpopular Hollande was expected to say in the coming weeks whether he would run again.
The French president -- the most unpopular of France's modern history -- repeatedly said he would seek re-election only if he was able to curb the unemployment rate, which has hovered for years at 10 percent.