French PM wants justice for police attack caught on video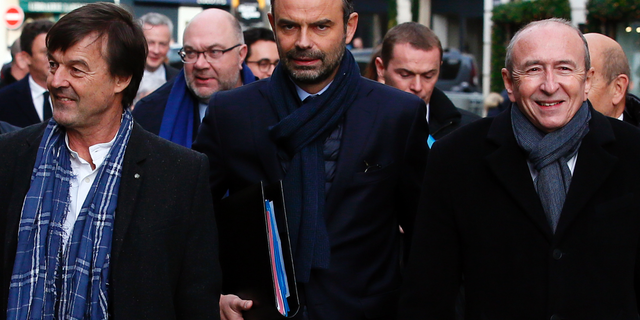 PARIS – France's prime minister is pushing for the perpetrators of a New Year's Eve attack on two police officers — captured in a video that went viral on social media — to be punished with "great judicial severity."
Edouard Philippe made the comments Wednesday on France 2 television after the assault in Champigny-sur-Marne brought nationwide attention.
The attackers have not yet been identified and authorities have launched an inquiry.
Dozens of angry police officers have taken part in demonstrations in several cities across France since the attack, demanding justice for the targeted officers and greater protection from the government.
In October 2016, a Molotov cocktail attack on police officers also triggered widespread protests.