French PM vows action after latest Marseille shooting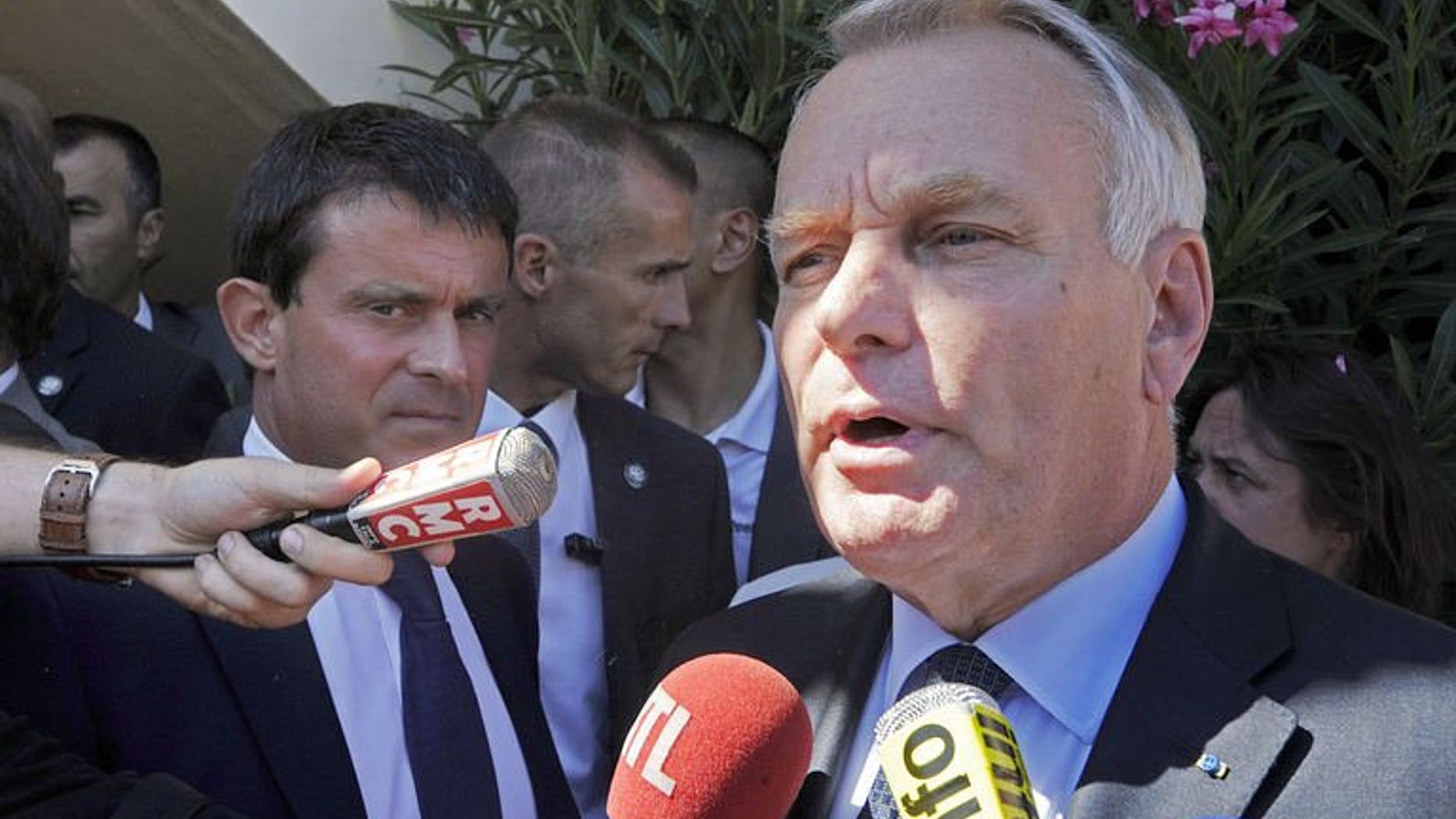 MARSEILLE (AFP) – French authorities vowed action to fight rampant street crime in the southern port of Marseille on Tuesday after the latest in a string of deadly gang shootings in France's second-largest city.
Accompanied by five ministers, Prime Minister Jean-Marc Ayrault rushed to Marseille after news of Monday's killing, which saw a 25-year-old suspected drug dealer riddled with bullets in the seaside neighbourhood of l'Estaque.
"The government has committed with determination to reducing the violence, delinquency and crime in Marseille," Ayrault said after visiting a hospital where a nurse was wounded in a knife attack on Sunday.
Interior Minister Manuel Valls promised more support for police fighting a wave of gun and drug crime in the city.
Monday's killing was the 13th gang-related murder this year in Marseille and followed two other brutal attacks this month.
On August 9, a 22-year-old student had his throat cut in the city centre and on Sunday an 18-year-old was stabbed to death near Marseille's famed Old Port after a bar fight.
One of the suspects in the stabbing later wounded the nurse with a knife after being asked for identity papers while seeking treatment at a hospital following the fight.
Marseille has been plagued in recent years by a wave of shootings, often with Kalashnikov assault rifles, connected with the drug trade.
The violence has reached such levels that a local official last year called for the military to be sent in and the government formed a task force to tackle the crime wave.
But critics accuse the government of ignoring the city's underlying problems of poverty, unemployment and the marginalisation of ethnic minorities.
Despite the regeneration of its port and the boost it has received from being named as the 2013 European City of Culture, Marseille remains a poor city with fewer than half of households paying income tax.