French newspaper shooting suspect expressed anger at media, capitalism, authorities say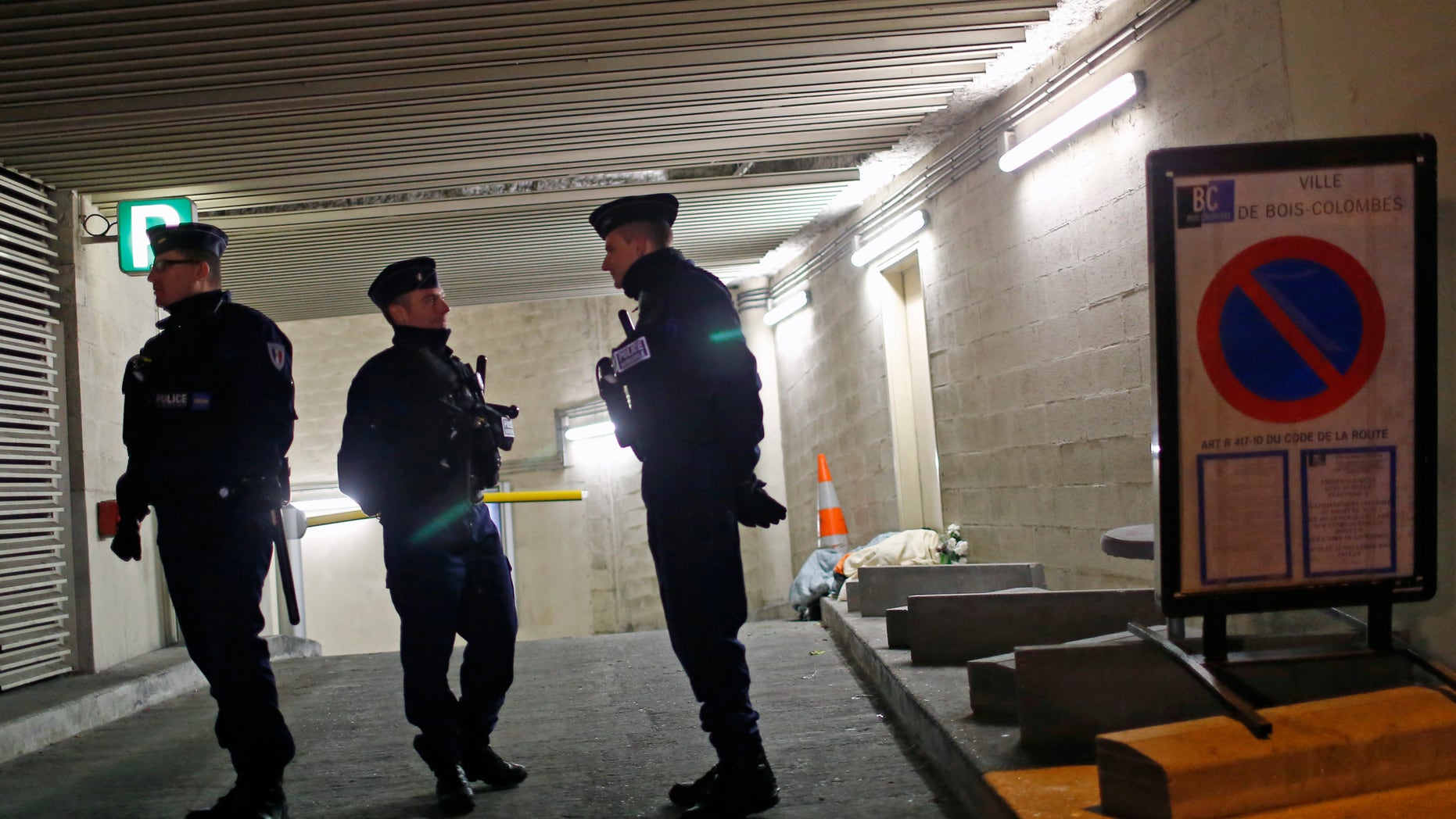 PARIS – The suspect in a shooting at a French newspaper office and three other attacks had written a "confused" letter criticizing media manipulation and capitalism and including a vague reference to Syria, authorities said Thursday.
Suspect Abdelhakim Dekhar is in custody in a suburban Paris hospital after police detained him Wednesday night, ending a two-day nationwide manhunt. Police found him in a "semi-conscious state" after an attempt to kill himself with medication, Paris Prosecutor Francois Molins told reporters.
The prosecutor said Dekhar, who had lived in Britain for several years, was detained on suspicion of attempted murder and kidnapping in four incidents:
-- The shooting of an assistant photographer at leading daily newspaper Liberation on Monday.
-- An incident last week at the BFM-TV network in which he threatened staff with a shotgun.
-- Shots fired at the headquarters of French bank Societe Generale.
-- A driver briefly taken hostage at gunpoint and forced to drive from a western suburb to central Paris.
Dekhar came to police attention in 1994 as part of an anarchist plot to sow chaos in Paris that culminated in a high-profile robbery and car chase that left three police officers, a taxi driver and one attacker dead. Dekhar was convicted as an accomplice and served four years in prison in the so-called Rey-Maupin affair, Interior Minister Manuel Valls said.
The motive for the recent attacks remains hazy.
Police found Dekhar in a parking garage after a witness came forward. Police had publicly distributed video surveillance images of him.
Investigators found two letters by Dekhar, Molins said. One appeared to be a suicide note, and the other was a "rather confused" letter evoking "fascist plots."
Molins said the second letter accuses the media of "participating in the manipulation of the masses, journalists are paid to make the citizens swallow lies with a little spoon."
The letter also criticizes capitalism and government neglect of suburban housing projects, which he calls "an enterprise of dehumanization of a population forgotten by the capitalist elite." Such projects, home to many disillusioned and jobless people with roots in former French colonies in Africa, erupted in riots in 2005, and tensions between project youth and police continue to see sporadic violence.
The letter included a vague reference to Syria, according to prosecutor's office spokeswoman Agnes Thibault-Lecuivre.
Molins said psychiatrists who examined Dekhar in the 1990s described him as having "storytelling tendencies" though "no specific anomaly in the psychiatric sense."
The witness who turned Dekhar in said that they had met while working in a restaurant together in London 13 years ago, Molins said.
A lawyer who represented Dekhar in his 1990s trial, Emmanuelle Hauser-Phelizon, described him Thursday as a reticent person with a nice family who claimed to work for the French and Algerian secret services.
"He never seemed to me a dangerous or violent person. He was particular, with a particular personality," she told The Associated Press. "He is someone who maybe needed to have some recognition."
"He wasn't an extremist, either from the left or from the right," she said. "He was fragile and that he could find himself" in these ideologies.
The shooting prompted cries of concern about attacks on the media. Security was tightened at media offices and on the busy Champs-Elysees shopping avenue.