France's Macron proposes law to combat fake news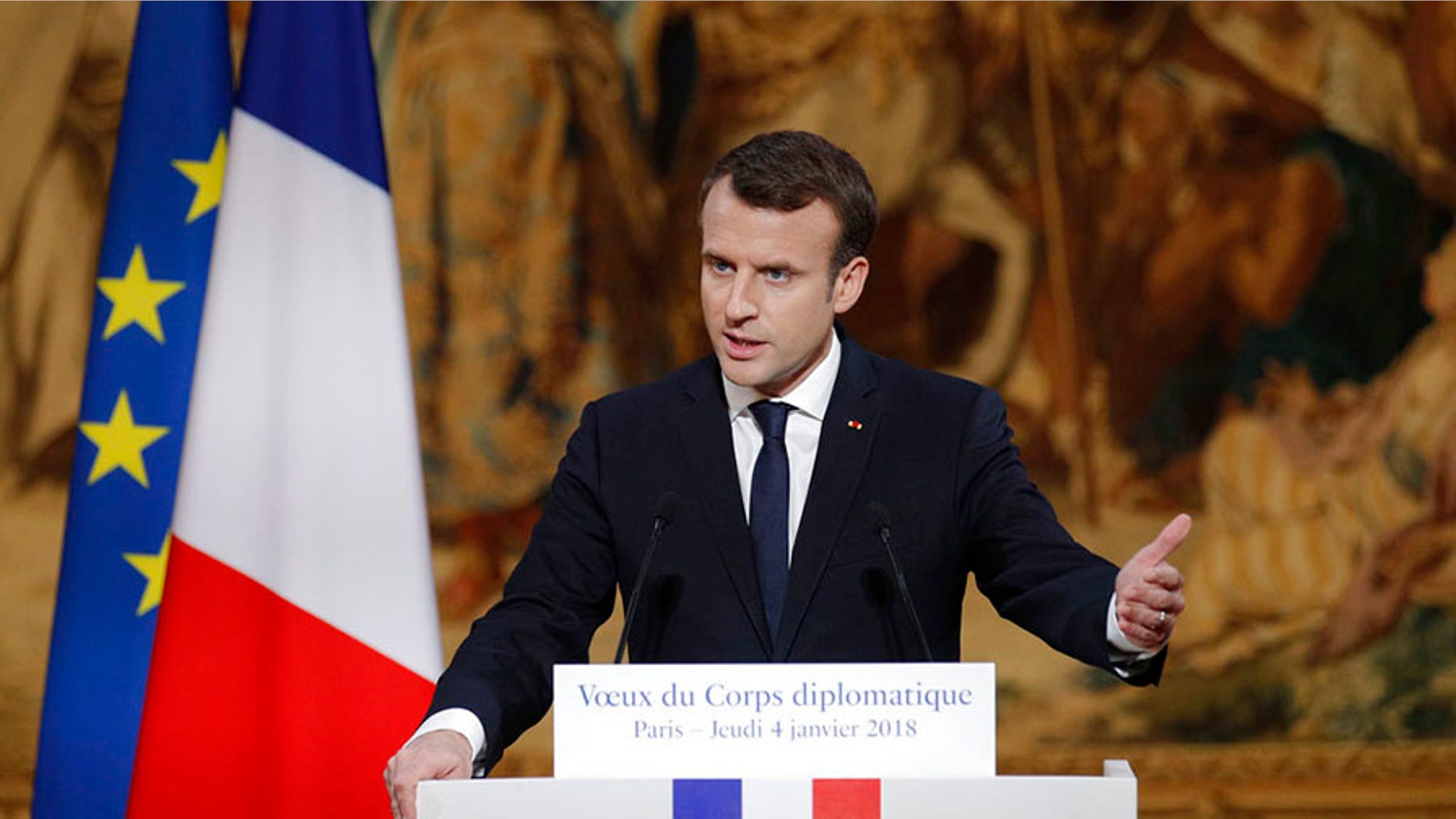 French President Emmanuel Macron has proposed legislation to crack down on the spread of fake news, particularly around elections -- a move which has voices on both the left and right nervous about whether it would curb press freedom.
Macron made the proposal Wednesday during a speech to journalists at the Elysée Palace. His proposals would force websites to show more transparency about who was financing them and would limit the amount of money a website could receive for sponsored content, according to French media.
What spooked critics the most was a proposal that would allow judges during election campaigns to block content deemed to be fake news, shutting down user accounts and even entire websites found to be peddling fake news.
Macron himself was the target of a fake news campaign during the 2017 French presidential election. In particular, he was hit by claims that he was having a homosexual affair -- claims he denied and for which no evidence was produced.
The center-left president is widely believed to have certain Russian news outlets, such as Sputnik News and RT, in his sights. Both outlets published articles critical of Macron during the election season.
His 2017 opponent, the far-right candidate Marine Le Pen, took to Twitter to denounce Macron's proposals and accused him of trying to muzzle French citizens.
"Control of free speech on the internet, additional judicialization of society: is France always a democracy if it muzzles its citizens?" she asked. "Very disturbing!"
She added, "Who will decide if the information is false? The judges on the [left-wing] Syndicat de la Magistrature? The government?"
The proposals also were met with caution from the center-left Le Monde newspaper -- one of France's biggest and most influential outlets --which noted that France already has legislation from 1881 that fines any publication that puts out fake news "made in bad faith."
Le Monde's editorial board described legislation in such an area as press freedom and fake news, where the barriers are fluid and hard to define, as "inherently perilous."
"To change the laws that already exist appears to be at the least risky," the editorial warned.