France election: Media warned not to publish hacked Macron emails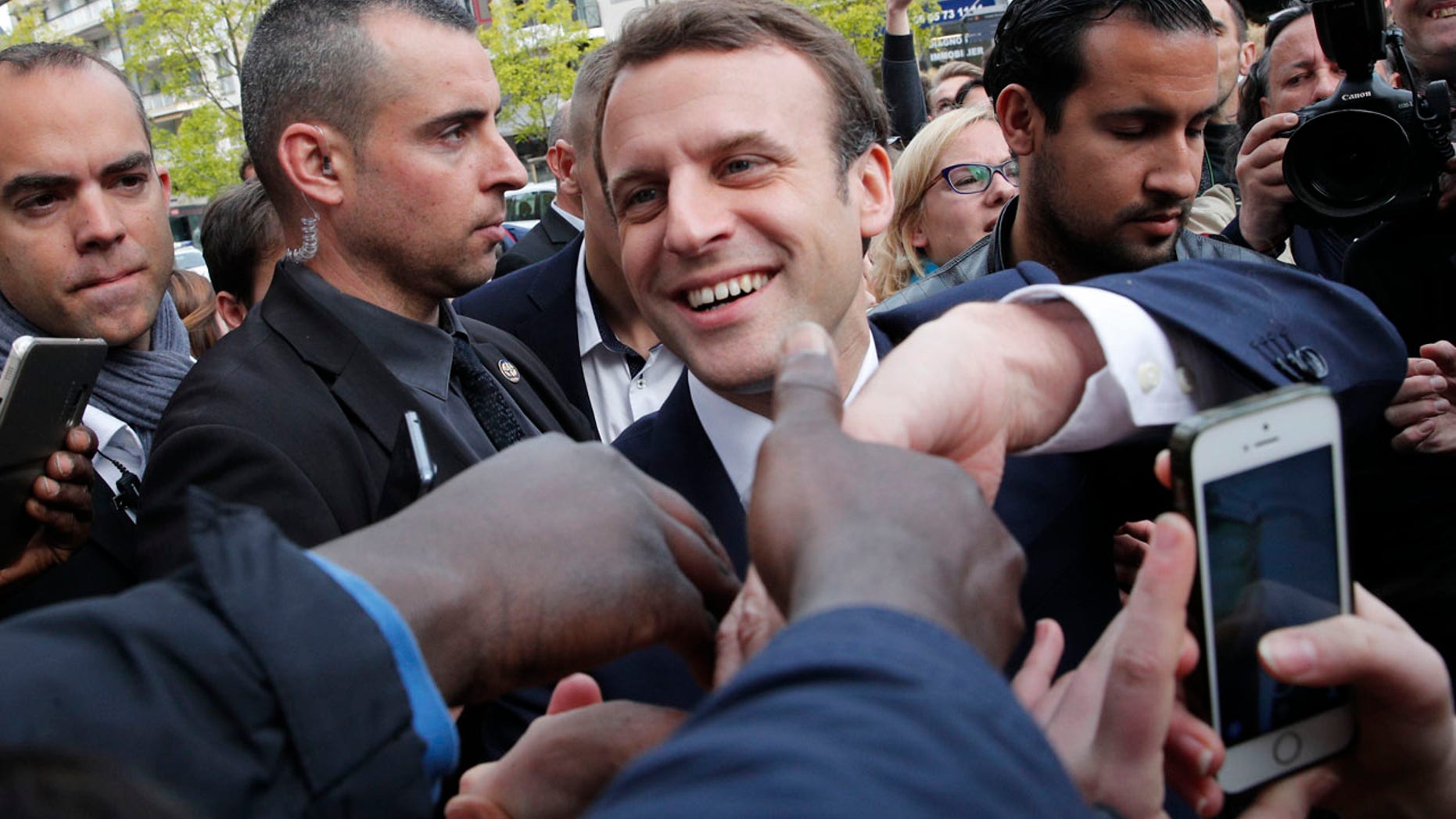 The media has been warned not to publish the contents of hacked emails from Emmanuel Macron's presidential campaign.
France's electoral commission has said any organizations that circulate information from the leaked messages may be committing a criminal offence.
On Friday, Mr Macron's campaign team confirmed it had fallen victim to a "massive hacking attack" which resulted in hundreds of internal documents being dumped online.
About nine gigabytes of data was posted by an anonymous user called EMLEAKS, only hours before the end of official election campaigning.
The En Marche! party has said the files only showed the normal functioning of a presidential campaign, but claimed fake documents were being circulated alongside authentic ones in order to sow "doubt and misinformation".
Aides have alleged those behind the cyberattack were attempting to destabilize Sunday's final round between Mr Macron and his far-right rival Marine Le Pen.
Recent opinion polls have forecast that Mr Macron will win the second round with 62% of the vote.
In the days prior to the cyberattack, the front runner's campaign had made repeated complaints that unsuccessful attempts were being made to compromise its email accounts.
Mr Macron's team had suggested that Russia may have had an interest in orchestrating the cyberattacks, but the Kremlin has denied any involvement.