Four arrested in Florida for using stun guns to discipline children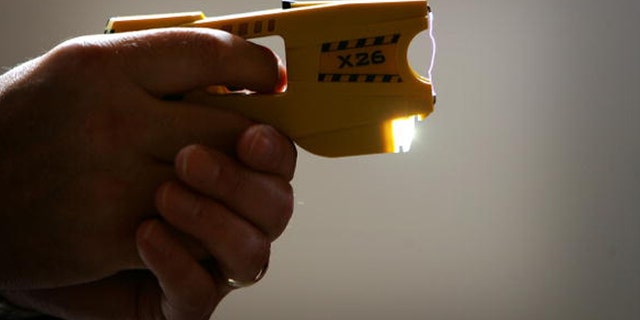 LAKELAND, Fla. – Four people were arrested in Central Florida's Polk County for using a stun gun to discipline as many as nine children in their home.
Deputies said all four adults were living in the same Lakeland home and that the two males were dating the two females.
Deputies said they were called earlier this month on suspicion of child abuse. The Department of Children and Families removed two children from the home after multiple bruises and two-prong burns, apparent stun gun injuries, were found on the children.
When the suspects were questioned, deputies said they lied about the injuries and what caused them, denied having the stun gun, and then lied and told investigators that the children found the stun gun and used it on each other.
Deputies arrested Eduardo Vazquez, 22, William Torres-Morales, 22, Elizabeth Tarvin, 33, and Veronica Sanchez, 32, on multiple charges, including aggravated child abuse, failure to report child abuse and negligent child abuse.
Investigators found through interviews that nine children, ages 7 through 13, were injured with a stun gun by Vazquez and Torres-Morales as a form of discipline. The children were also forced to do pushups and when a child was not able to do one, the child was zapped with the stun gun, deputies said.
Both women admitted they knew Vazquez and Torres-Morales were using stun guns to discipline the children but did nothing to stop it in fear of losing their relationships or losing the children.
Polk County Sheriff Grady Judd was expected to discuss the case Monday afternoon.
For more stories visit fox13news.com
Like us on Facebook
Follow us on Twitter & Instagram