Former Palestinian hunger-striker detained again, day after he was freed from Israeli custody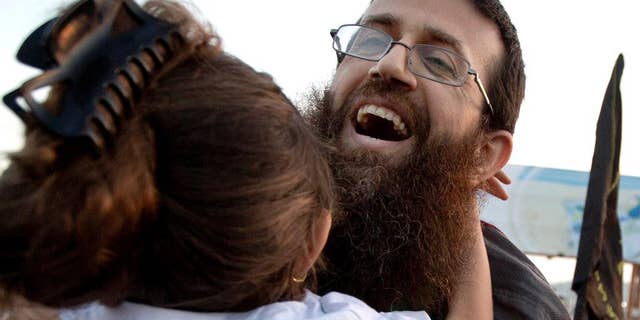 NEWYou can now listen to Fox News articles!
JERUSALEM – Israeli police say they have detained a Palestinian man again, just a day after he was released from Israeli custody following a high-profile hunger strike.
Police spokeswoman Luba Samri says Khader Adnan was detained Monday in Jerusalem's Old City because he didn't have an Israeli permit to be in the area. He was detained as throngs of Muslim worshippers were visiting Jerusalem for a Muslim holy night.
Samri says Adnan is being interrogated and would be taken back to the West Bank afterward.
Adnan, a senior member of the Islamic Jihad militant group, had gone on a 55-day hunger strike to protest the Israeli practice of holding some Palestinians without trial or charge. He ended his hunger strike two weeks ago in return for a promise to free him.