Former executive of Brazil's Petrobras detained in corruption investigation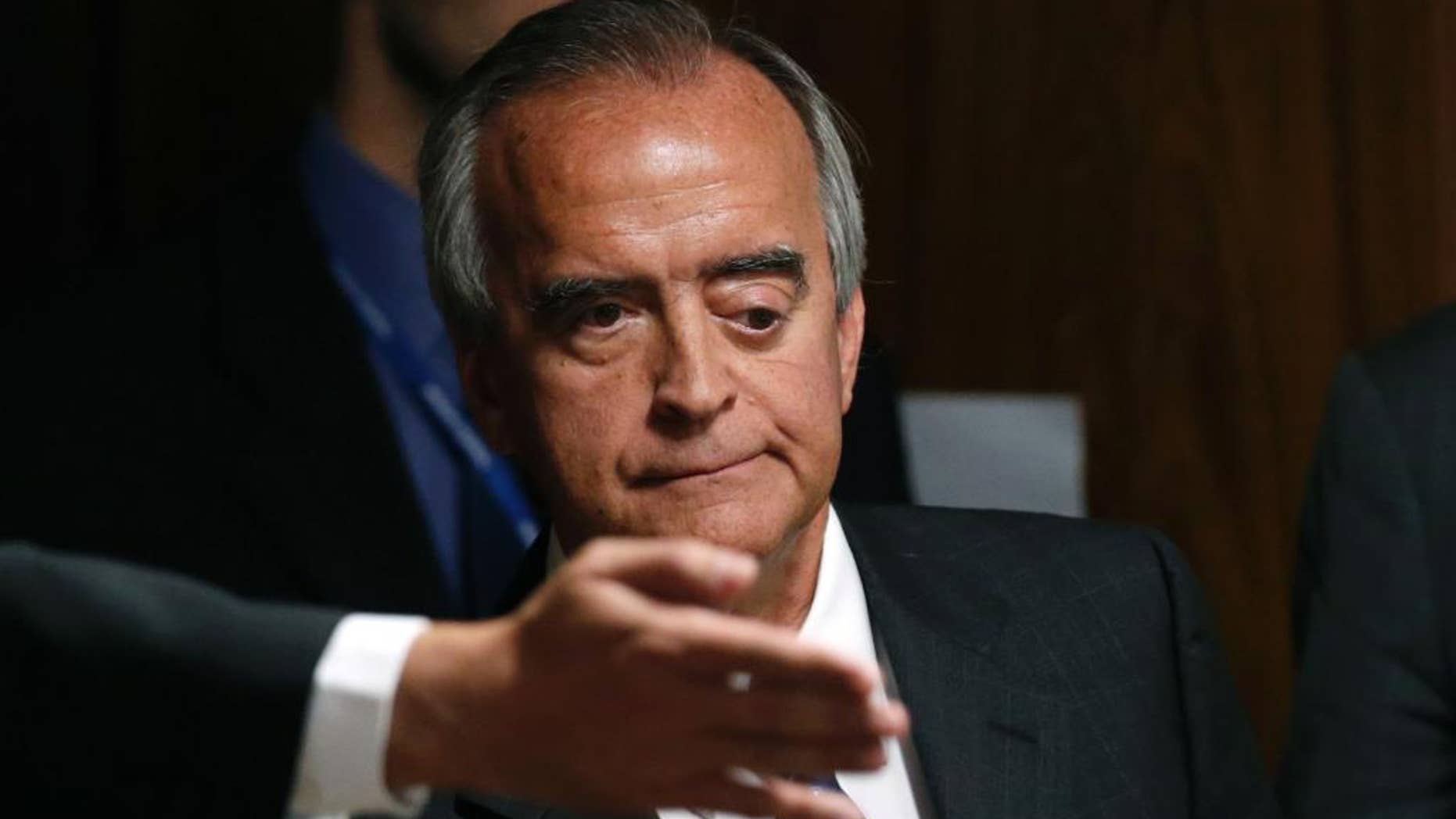 SAO PAULO – Another former director of Brazil's state-run oil company was taken into custody on Wednesday as part of an investigation into an alleged massive corruption scheme at Petrobras, federal prosecutors said.
The Federal Prosecutor's Office said in a statement that Nestor Cervero was detained Wednesday morning after arriving from Great Britain. He is a former financial director of the company's fuel distribution subsidiary.
Cervero is the third former Petrobras executive to be detained as part of a probe into allegations of kickbacks, inflated contracts and bribery.
Authorities allege that top officials from Petrobras and executives from some of the Brazil's biggest construction firms operated a kickback scheme on contracts worth upward of $4 billion, with money from the inflated contracts eventually being fed back to the governing Workers' Party and other top parties for political campaigns.
The scheme is one of Brazil's biggest corruption scandals yet uncovered, with authorizes saying they'll seek the return of nearly $400 million from those charged.
The statement said Cervero was arrested because of his "involvement in new illicit facts related to the crimes of corruption and money laundering."
The Prosecutor's Office also said that Cervero tried to transfer 500,000 reals ($191,000) to his daughter "knowing he would have a 20 percent financial investment loss."
He also transferred three apartments valued at 7 million reals ($2.7 million) "purchased with funds of suspicious origin" the statement said, adding that Cervero only declared that the apartments were worth 560,000 reals ($214,000).
Cervero's attorney Edson Ribeiro told the Globo TV network that his client's arrest was arbitrary and that the transfers were perfectly legal.
"He tried to transfer money to his ill daughter who would use the it to pay for the medical treatment she needs," he said. The apartments were transferred to his sons and were an "inheritance advance."
Late last year Cervero denied any involvement in the scheme during testimony before a congressional panel.
Tuesday night, Petrobras announced the appointment of a veteran business executive, Joao Adalberto Elek Jr., to head a new Governance, Risk and Compliance Office aimed at stamping out fraud and corruption in the company.
Before his appointment, Elek served as chief financial officer at paper and pulp maker Fibria Celulose.