Footage of brazen sex attack at university released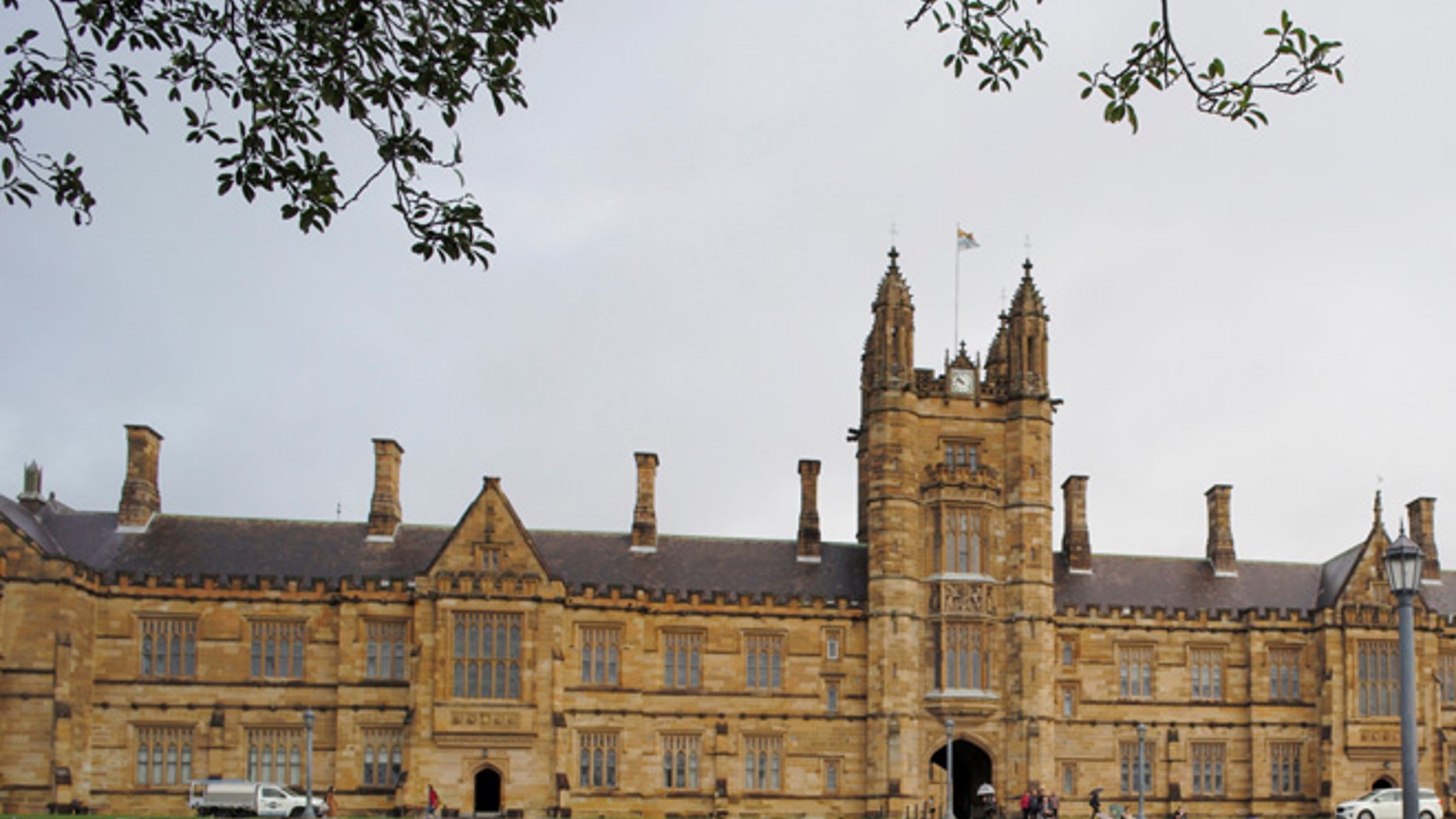 Shocking footage of a brazen sex-attack at The University of Sydney has been released by New South Wales Police despite initial attempts by the University not to have it made public.
CLICK TO SEE THE VIDEO FROM NEWS.COM.AU
Obtained through a Freedom Of Information request by Channel 7 News, the CCTV footage captures a man as he trails a young woman through a University of Sydney carpark, before allegedly attacking her in broad daylight.
The disturbing footage, recorded in 2014, captures the exact moment that the offender grabs the young woman, covering her mouth with his hand as he forces her between two parked cars, allegedly attempting to sexually assault her.
NORTH KOREA COULD HALT NUKE PROGRAM IF SOUTH KOREA, PENTAGON STOP MILITARY DRILLS, CHINA CLAIMS
According to the police report, the victim "yelled at the top of her lungs for help" and used her free right arm to fight back against her assailant, eventually shaking her body free from his grip.
CCTV cameras continued recording as the offender then fled from the scene, while the victim ran for help.
Police arrived at The University of Sydney a short time later, but the offender could not be identified and is still yet to be apprehended.
VIDEO: PENTAGON WAGING SECRET EFFORT AGAINST NORTH KOREA MISSILE PROGRAM
Police notes obtained by Channel 7 News state that the footage "provides [an] excellent shot of the [Person of Interest's] face, suitable for identification …. It would have a strong appeal to television news networks."
However when Channel 7 News requested access to police records which included the footage, The University of Sydney objected to the release.
"This man has not been caught. He poses a direct risk to the public. One would think that the university would do everything in their power to help apprehend him" said Alison Sandy, who is Channel 7's FOI editor.
The University of Sydney was contacted by news.com.au for comment but had not replied by the time of publication.