Firefighters battling blaze at large Berlin market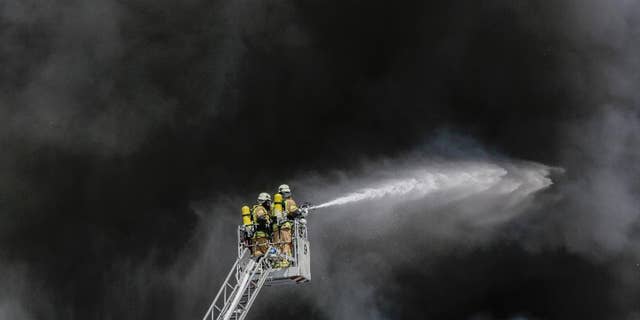 NEWYou can now listen to Fox News articles!
BERLIN – A fire has broken out at a large shopping center in Berlin specializing in Vietnamese goods. The city's fire department is cautioning local residents to keep their doors and windows closed to avoid billowing black smoke.
The fire broke out Wednesday morning at the Dong Xuan Center in Berlin's eastern Lichtenberg district. The fire department sent some 150 trucks and other vehicles to the scenes. Nobody was thought to be inside the 7,000-square meter (75,000-square foot) market hall where the fire broke out, and there were no immediate details on a possible cause.
The market stocks goods including textiles, electronics and groceries.