FIFA ethics judge Damiani resigns while under suspicion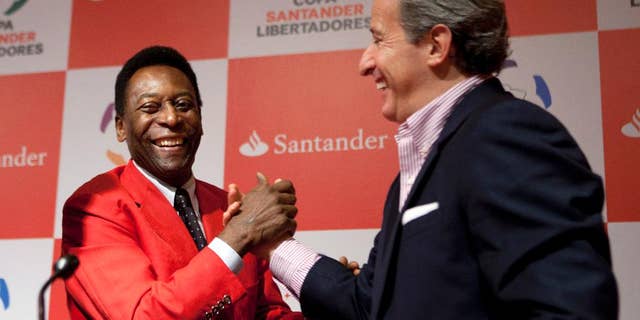 GENEVA – Under suspicion in the fallout from the global offshore accounts investigation, Uruguayan lawyer Juan Pedro Damiani resigned as a FIFA ethics judge on Wednesday.
Damiani was already under investigation by FIFA ethics prosecutors after being identified on Sunday in a vast leak of data from a Panama law firm specializing in tax avoidance schemes which can be exploited for money laundering.
His exit, after helping to ban former FIFA president Sepp Blatter from soccer last December, damages the scandal-hit world soccer body's efforts to rebuild its image and reputation under new leadership.
Damiani's formal resignation from the FIFA court was confirmed in a statement from the judging chamber without giving details.
The Penarol club president's links to disgraced former FIFA vice president Eugenio Figueredo were the center of the case against him.
Damiani did not tell the FIFA ethics committee until March that he and his family's law firm had a "business relationship" with Figueredo, a fellow Uruguayan who had been arrested in Zurich almost 10 months earlier.
Figueredo was indicted by American federal prosecutors investigating corruption in world soccer and later extradited to Uruguay. He has pleaded guilty to fraud and money laundering charges and acknowledged taking bribes.
On Sunday, Damiani was named in international media reports for his law firm's links to Panama law firm Mossack Fonseca. He is alleged to have helped create offshore accounts and companies for three clients who have been indicted in the sprawling FIFA bribery investigation led by federal prosecutors in Brooklyn.
As well as Figueredo, marketing executives Hugo and Mariano Jinkis — a father and son from Argentina — are suspected of paying millions of dollars in bribes linked to acquiring broadcast rights for continental competitions, including the Copa America.
The Jinkis connection has also drawn new FIFA President Gianni Infantino into the reports, though he is not suspected of wrongdoing. As UEFA legal director in 2006, Infantino co-signed a contract selling Champions League TV rights for Ecuador to a subsidiary of the Jinkis-owned Full Play company.
On Wednesday, UEFA offices in Switzerland were raided by federal police to seize documents relating to the rights deal.
Switzerland's attorney general is leading a widening investigation of FIFA, and now UEFA, business which includes suspected undervalued sales of TV rights. Criminal proceedings against Blatter were opened last September.
In 2006, Blatter helped appoint Damiani as a member of a revamped FIFA ethics committee.
Damiani also followed his father into football, succeeding him as president of Uruguay's 49-time champion Penarol.
Last week, Damiani hosted Infantino at the club and presented him with a personalized yellow and black-striped team shirt.