Feds side with undocumented immigrant with lengthy rap sheet in police abuse case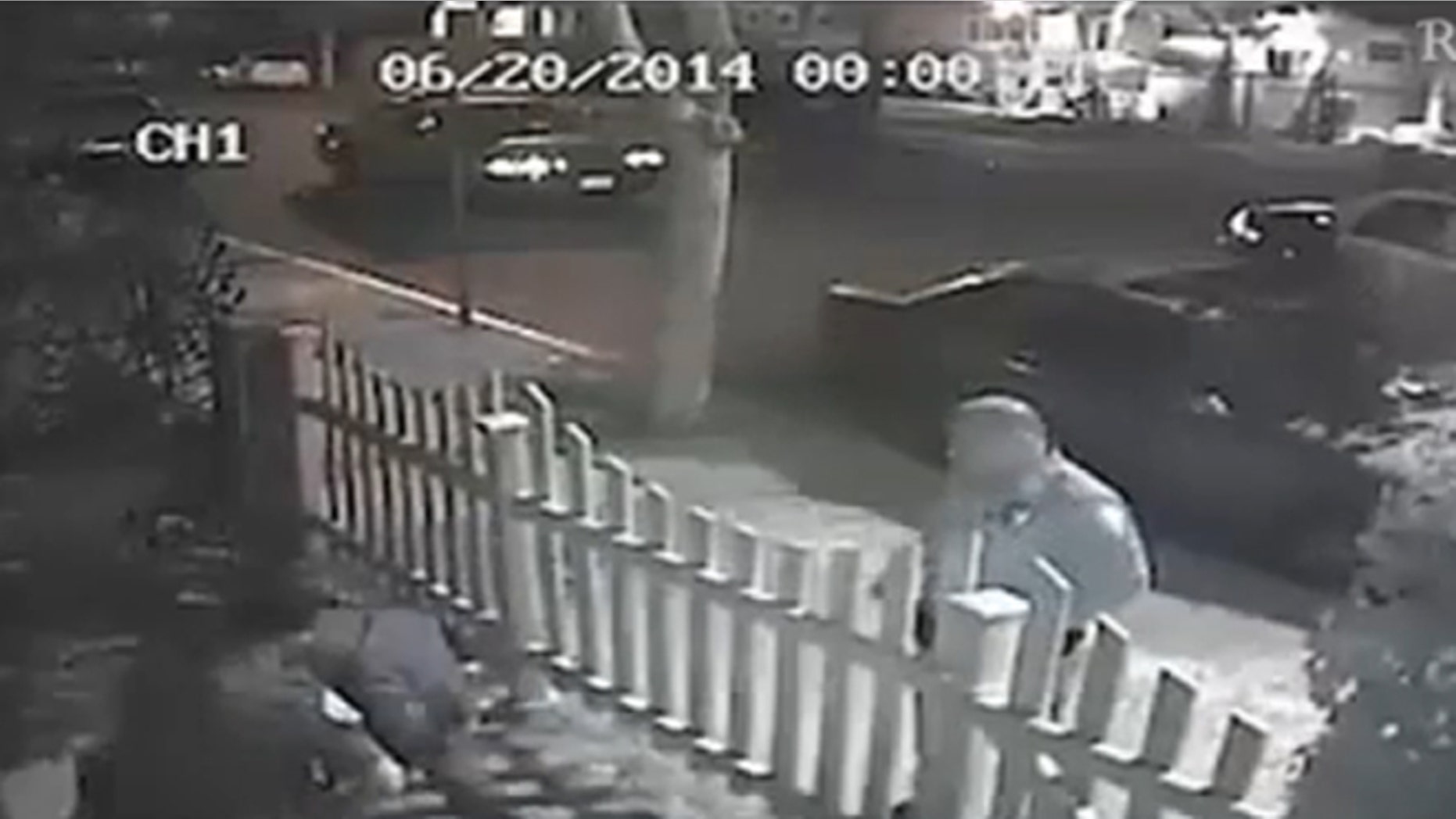 An undocumented immigrant who was facing multiple felony charges is a free man after the Department of Justice intervened on his behalf, saying they needed his help solving a crime that he witnessed.
That crime was his own beating in June at the hands of police officers from Santa Ana, California, authorities say.
Edgar Vargas Arzate, 27, was facing charges for attempted burglary, battery on attempted burglary, battery on a peace officer, unlawful tampering of a vehicle and resisting a police officer. Weeks later, he was picked up by immigration authorities and detained because he was in the country illegally –– but D.O.J. sprung him from the detention center after he was named as a material witness to a crime under federal investigation
As a witness, he could become eligible for an S visa, also known as a "snitch visa" in the immigration community. The visas are normally given to confidential informants and the recipient could eventually qualify for a green card. Arzate still faces one charge of felony attempted burglary, but all his other charges have been dropped.
The Justice Department's move is even more incredible given Arzate's lengthy rap sheet. He has previously been deported twice and has served time in prison on drug and auto theft charges, making him ineligible for deferment under the immigration program known as Deferred Action for Childhood Arrivals (DACA).
In June, according to police, Arzate ran from officers searching for a burglary suspect, and even jumped over fences and climbed onto roofs. When officers finally caught up with him in the frontyard of a home, surveillance video shows he was held down while an officer delivered six punches to Arzate's mid-section and another swung a baton at his legs. The house where the incident took place had surveillance cameras that captured the incident.
"He (the officer) started hitting him hard, with anger," Miriam Grajales, who witnessed the arrest, told the Orange County Register. "The guy (Edgar Vargas Arzate) was yelling, 'Help me! Help me!'"
Arzate was arrested and released on $50,000 bail.
Arzate was slapped with immigration charges two months later, in August, when he was on his way to a preliminary court hearing on the burglary charges and three unmarked cars pulled him over, according to family members who were with him. Immigration and Customs Enforcement agents took him into custody and deportation proceedings began.
"The system is working as it should – Edgar was falsely charged and removed off the streets before he exposed these erroneous charges," Frank Bittar, a senior deputy public defender in Orange County representing Arzate, told the Huffington Post. "It's really heartening to see that there are extraordinary people working for federal agencies that keep other authorities in check and are truly interested in unbiased justice."
Arzate's lawyer alleges that the Santa Ana police also tipped off ICE to keep his client out of the court room, but the police department has adamantly denied that.
"We don't tip off ICE. We didn't know he had a court date," Santa Ana Police Department Cpl. Anthony Bertagna told The Huffington Post. "Obviously if we wanted him arrested, we'd arrest him ourselves. When it comes to ICE and their jurisdiction and the laws they enforce, when we're asked to assist, we assist. We were not involved in ICE's action."
Follow us on twitter.com/foxnewslatino
Like us at facebook.com/foxnewslatino