Federal mediator to lead talks about police shooting of migrant worker in Pasco, WA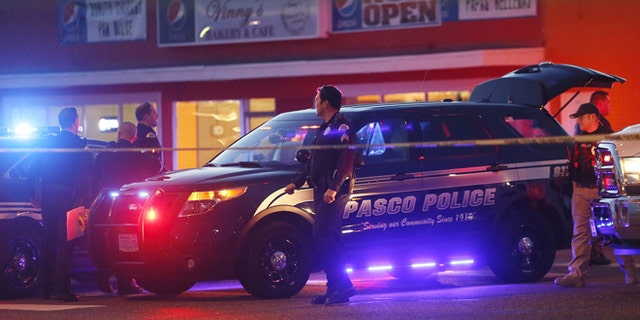 PASCO, Wash. (AP) – A federal mediator will travel to Washington state next week to begin talks between a police department and community groups outraged by the recent shooting of an unarmed Mexican man by officers.
The talks follow weeks of peaceful protests over the Feb. 10 death of Antonio Zambrano-Montes, 35, in the agricultural city of Pasco.
The mediator from the U.S. Justice Department will focus on some groups' claims that the shooting was unjustified and that Pasco officers are out of touch with the community, KING-TV in Seattle reported Tuesday. Many have complained about the shortage of Hispanic officers in the city of 68,000, which is mostly Hispanic.
Pasco Police Chief Bob Metzger said he welcomes the discussion.
Federal mediators were used after the recent racially tinged shooting in Ferguson, Missouri, and in Trayvon Martin's death in Florida.
An action plan could follow the confidential process in Pasco, KING reported.
Three officers shot Zambrano-Montes numerous times at a busy downtown intersection after he threw rocks at cars and police. The officers contended he threatened them and failed to respond to orders from police.
The shooting was captured on video and widely distributed on social media.
Zambrano-Montes was an orchard worker in the region's large agriculture industry. He lived in the area for about a decade.
A coroner's inquest planned for later this spring will allow a jury of six civilians to decide the cause and manner of death and whether the shooting was justified.
Meanwhile, an attorney for Zambrano-Montes' widow has called for the three officers to be charged with murder.
Consejo Latino, a Pasco community group that has been outspoken about the shooting, has sent a letter to Gov. Jay Inslee requesting a special prosecutor in the case.
Like us on Facebook
Follow us on Twitter & Instagram