Father of Holland's Argentine queen dies in Buenos Aires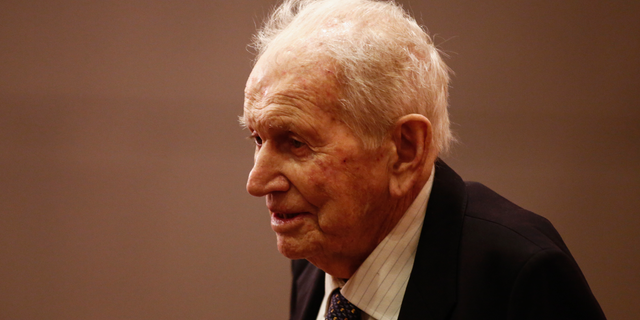 BUENOS AIRES, Argentina – The Royal House of the Netherlands says the father of Holland's Argentina-born Queen Maxima has died in Buenos Aires at age 89.
An official statement said Jorge Horacio Zorreguieta had a form of non-Hodgkin's lymphoma and died Tuesday. It said the funeral will be restricted to close family friends, including Queen Maxima, King Willem-Alexander and their three daughters. No more details were given.
Zorreguieta stayed away from his daughter's 2002 wedding to the now king because of the Dutch government's concern over his participation in Argentina's 1976-83 military dictatorship. Known as a technocrat while heading the Agriculture Ministry, he was one of the longest-serving civilian Cabinet ministers during the regime.
He denied knowing anything about human rights abuses committed under the junta.