Fallout from Bakersfield police corruption could hurt department for long time, DA says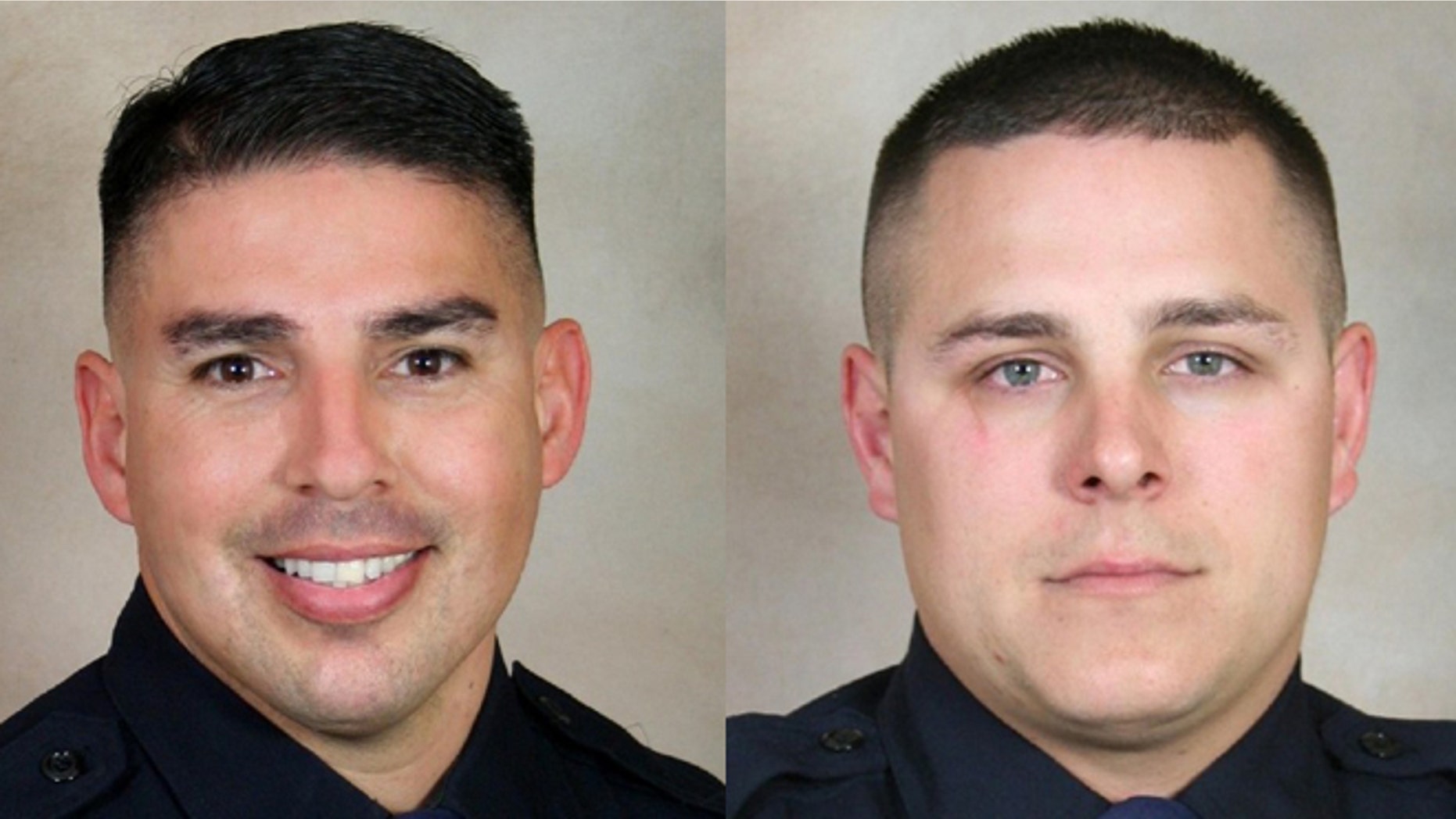 The police corruption case in Bakersfield, California, is being compared to the infamous Los Angeles Police Department's Rampart scandal of the 1990s, in which hundreds of cases were tainted and convictions overturned.
Det. Damacio Diaz and his partner, Patrick Mara, of the Bakersfield Police are at the center of an ugly corruption scandal involving wads of cash, bribes, the sale of methamphetamine and tips to drug dealers warning them about law enforcement investigations.
As part of the fallout, Kern County District Attorney Lisa Green has been tasked with sending letters to defendants in 64 potentially tainted criminal investigations that involved Diaz and Mara and resulted in convictions.
"I've never seen anything like it. I was surprised and shocked," Green told Fox News Latino.
"If they took statements, seized evidence or wrote reports, we will be sending letters to defense attorneys or defendants that represented themselves," she told the Los Angeles Times.
According to the Times, two misdemeanor prostitution cases in which Diaz worked as an undercover detective and was the prosecution's only witness have already been dismissed.
Green's office reviewed 87 cases, related to 123 defendants before choosing to send the letters.
Diaz, a 17-year veteran of the force, worked on 32 cases involving 53 defendants, and Mara, who was on the job for 13 years, worked on 55 cases involving 70 defendants – 44 of his cases resulted in letters.
A corruption scandal of this scale could have a range of consequences for the department. Defendants could seek new trials or withdraw their pleas.
Diaz has said that in his time as a narcotics detective he developed not only working relationships with men such as informant Guillermo "Memo" Magallanes, a prominent drug dealer and member of the Mexican Mafia, but he became friends with them as well.
Mara said that in the spring of 2012, when he first partnered with Diaz, he was handed "a few hundred dollars, while Diaz stuck a large amount of money into his own pockets," according to court papers.
That same year, Mara filed for bankruptcy and said he was drinking heavily.
According to documents, Diaz tipped off Magallanes about Drug Enforcement Administration wiretaps, advising him to "lay low."
After Magallanes was arrested, he tipped off officials about the detective. Diaz then fingered Mara and other officials in the department.
During the investigation, five other officers were placed on administrative leave related to the investigation, and one recently resigned.
"We did what we needed to do, and the fallout from all of this will last a long time in terms of jurors and citizens in our community and their perceptions of law enforcement," Green admitted to FNL.
This summer, Diaz pleaded guilty to bribery, drug trafficking and tax evasion, while Mara admitted to dealing methamphetamine. Both will report for custody early in December to begin five-year federal prison sentences for their crimes.