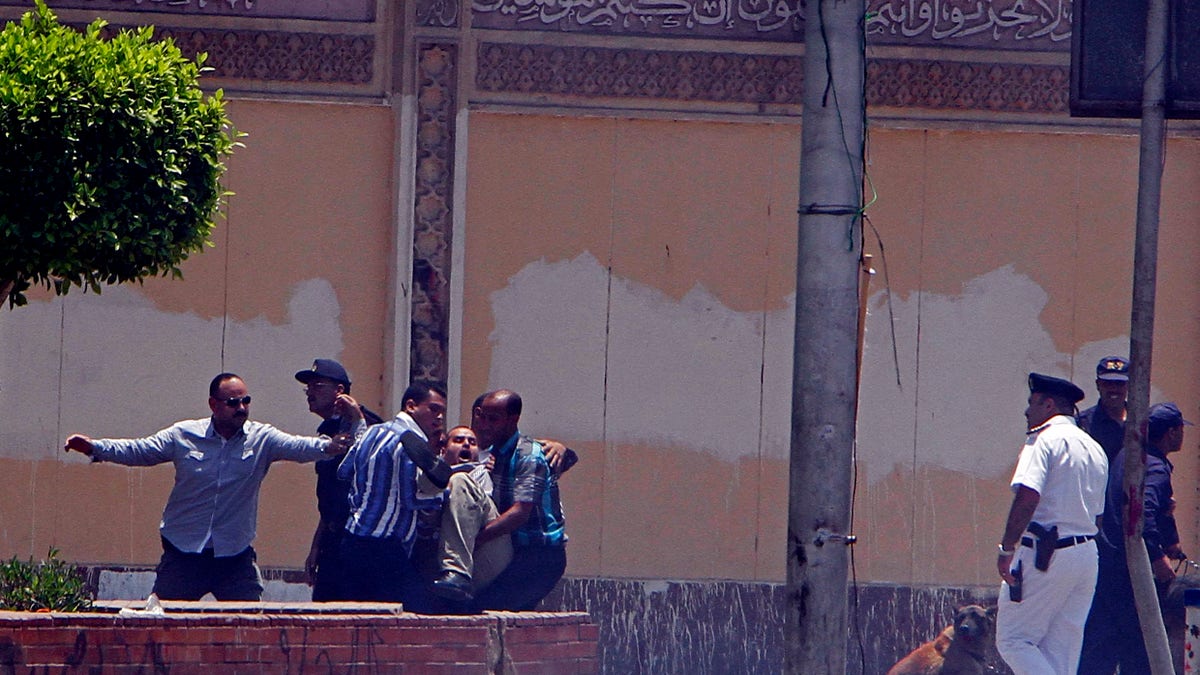 CAIRO – Three homemade bombs went off on Monday near Egypt's presidential palace in Cairo, killing two senior police officers and wounding eight people, security officials said, in an attack that fell on the first anniversary of the mass protests that led to the ouster of then-President Mohammed Morsi.
The officials said the first bomb slightly wounded three street cleaners, while a second and third exploded while bomb squad teams were trying to defuse them, killing a police colonel and a lieutenant-colonel and wounding five other policemen, the officials said.
Another device in the area was discovered and defused, said the officials.
All the devices were planted less than 20 yards away from the walls of the Ittihadiya palace in the upscale Heliopolis district in eastern Cairo. It was not immediately clear whether President Abdel-Fattah el-Sissi, who as army chief ousted the Islamist Morsi, was inside the palace when the blasts went off.
The officials spoke on condition of anonymity because they were not authorized to speak to the media.
An Associated Press video showed the immediate aftermath of the second explosion, with plainclothes policemen carrying away the dead colonel and an injured policemen on stretchers as a cloud of white smoke rose from the cite. Security forces also sealed off roads leading to the, with police dogs used in the search for more explosive devices and special police forces arriving at the scene.
The blasts fell on the 1st anniversary start of several days of massive protests in which millions of Egyptians demanded that Morsi step down. The protests culminated with el-Sissi leading Morsi's removal on July 3 and subsequent imprisonment. El-Sissi stepped down from the military and was elected president in May for a four-year term.
There was no immediate claim of responsibility for the blasts, which bore the hallmarks of Islamic militant groups sympathetic to Morsi. A militant group that claimed responsibility for previous attacks on police said in a statement dated June 27 that it had plotted earlier this month to plant bombs around Ittahadiya but aborted the attack at the time.
The group, Ajnad Misr, or Soldiers of Egypt, said that it planted explosives near the palace on June 18 to hit its security contingent. But it said it aborted the attack because civilians came close to the explosives. It said its operatives were unable to retrieve the devices but have been diverting civilians away from them. The statement's claims could not be verified and it was not clear if the devices were connected to Monday's explosions.