Ex-Malaysia rebel Chin Peng dies in exile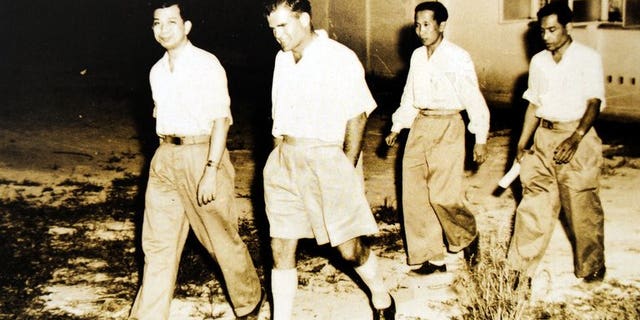 NEWYou can now listen to Fox News articles!
BANGKOK (AFP) – Malaysia's renowned former communist fighter Chin Peng, who led a guerrilla campaign against British colonial rule, died in exile in Thailand on Monday, according to his military liaison.
The 89-year-old, who left Malaysia around five decades ago, had been hospitalised in Bangkok for several years.
"He died this morning of cancer," said General Pisarn Wattanawongkiri, a former Thai military commander and point of contact between Chin Peng and the authorities.
Born Ong Boon Hua in Malaysia's north, Chin Peng was made an officer of the Order of the British Empire (OBE) and won two medals for helping the British fight the Japanese in Malaya during World War II.
He later led the communist party, backed by China, in a guerrilla campaign against the British colonial and Malaysian governments before and after independence in 1957.
In 2009, Malaysia's highest court rejected a bid for him to return.
Ahmad Zahid Hamidi, Malaysia's home affairs minister in charge of internal security, told AFP that Chin Peng's remains would not be returned to the country.
The government "will not allow his body or his ashes to be brought back to be buried in Malaysia," he said.
"Chin Peng is not a freedom fighter as described by some activists. He was the communist party leader who cannot be accepted in this country."
Many servicemen, civilians and British planters were killed by the communists.
In one of the worst incidents, 25 people were murdered -- including women and children -- when communists rebels attacked a police station in southern Johor state in 1950.
In the 1950s, there was a bounty of quarter of a million dollars for Chin Peng if caught alive.