Ex-Georgia leader breaks free after dramatic roof arrest, standoff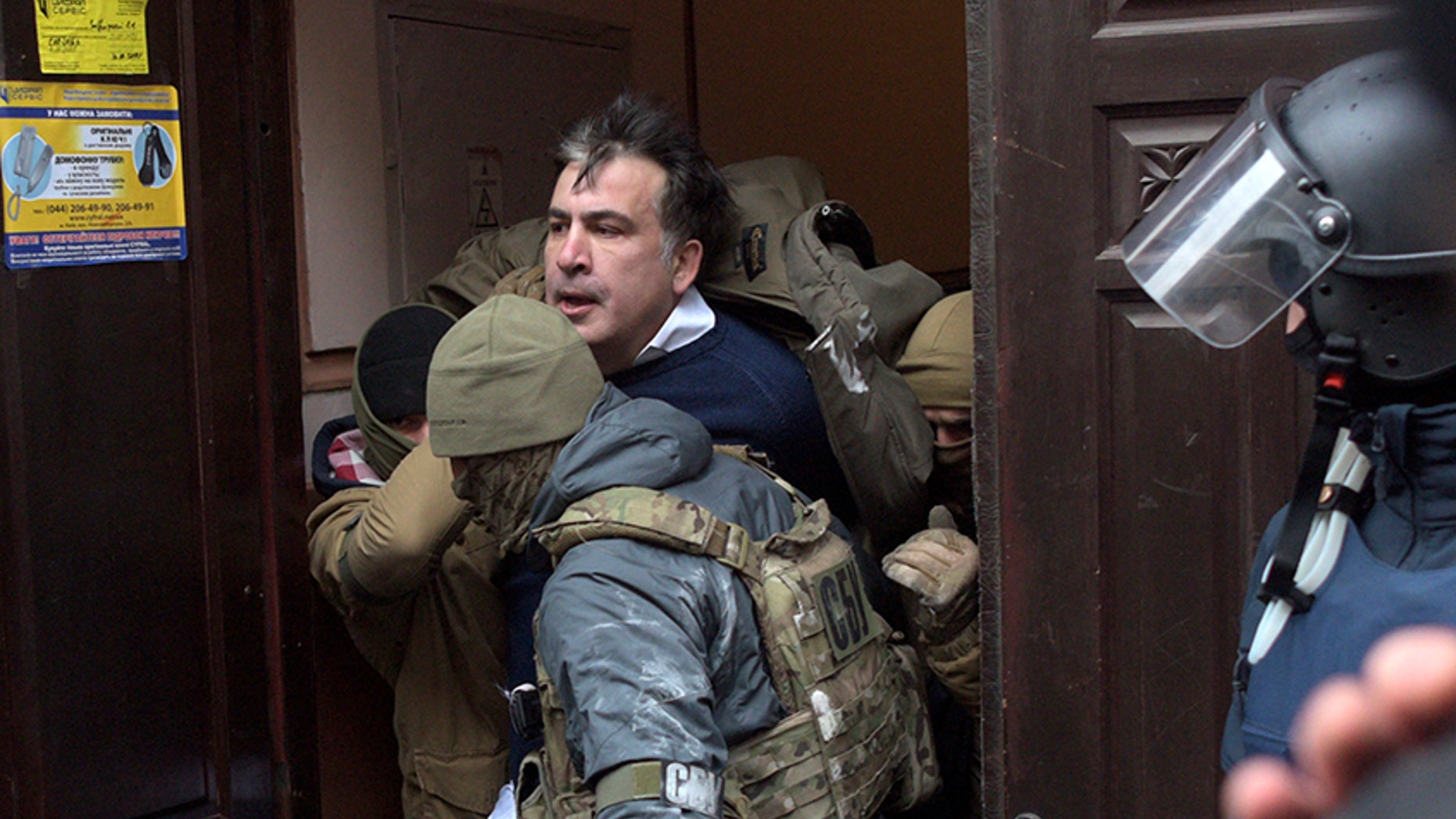 In a chaotic scene outside his home, Georgia's former president, Mikheil Saakashvili, was arrested by Ukrainian law enforcement on Tuesday after a standoff in which he threatened to jump off the roof of his apartment building. He later broke free with the help of his supporters.
Hundreds of protesters lined the streets chanting "Kiev, rise up!" as they blocked police before marching with Saakashvili toward parliament, where they planned to call for President Petro Poroshenko to resign.
Earlier, police officers entered the former president's home in central Kiev. He dashed to the roof and gave an impassioned speech to supporters who gathered below. He was detained and led to a waiting van but was released after an hour-long standoff.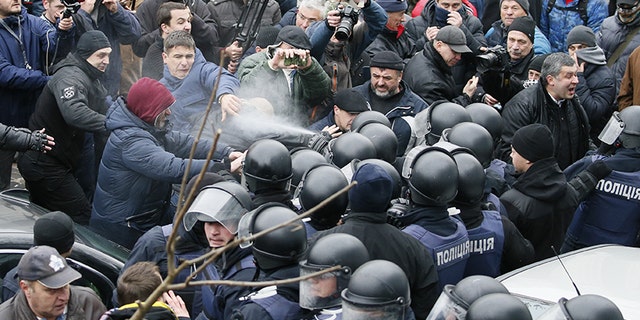 Footage from the scene showed protesters picking up cobblestones and construction rubble to build barricades. One protester climbed atop the van and waved the Ukrainian flag.
Saakashvili is an anti-corruption crusader in his adopted homeland and is arguably the country's most popular opposition politician. His arrest raises fears that Ukraine could be facing its most acute political crisis since the 2014 revolution.
Prosecutors have accused Saakashvili of colluding with Ukrainian businessmen who have ties to Russian intelligence as part of an effort to topple the president.
Saakashvili poses a threat to Poroshenko, who appointed him as governor of Ukraine's Odessa region before the two had a falling out. Saakashvili resigned in 2016, complaining that his efforts to root out corruption were being obstructed by officials.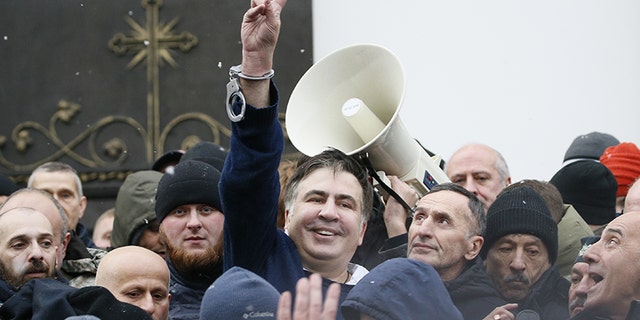 After Saakashvili's release on Tuesday, he told his supporters that he would "lay down his life for the freedom of Ukraine" and called on them to follow him to the Supreme Rada. He also called on Ukrainians to rally on Kiev's main square, the epicenter of protests in 2013 and 2014, to demand Poroshenko's resignation.
Footage showed Saakashvili with the yellow-and-blue Ukrainian flag around his neck marching in central Kiev, surrounded by crowds.
He was Georgia's president for nearly a decade before he was prevented from running again by term limits. He left the country in 2013.
Poroshenko revoked Saakashvili's Ukrainian citizenship in July. Saakashvili forced his way across Ukraine's border with Poland earlier this year, with help from protesters.
Saakashvili's stand-off with Poroshenko ignited long-simmering popular discontent with the slow pace of reforms the latter has promised.
The Security Service said in a statement that Saakashvili is facing a criminal investigation for "assisting members of criminal organizations or hiding their criminal activities."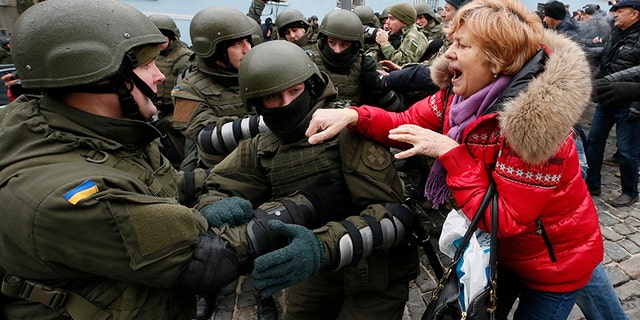 Ukrainian Prosecutor General Yuri Lutsenko said on TV that prosecutors have evidence that Saakashvili's representative received half a million dollars from Ukrainian businessmen with ties to Russia to finance protests.
Saakashvili spearheaded several protests in Kiev, but they typically drew fewer than 4,000 people. At one of the rallies, Saakashvili called on Poroshenko to resign.
"All the rallies were financed by foreign oligarchs that aimed to seize power by illegal means," Lutsenko said. The prosecutors plan to ask the court to place Saakashvili under house arrest, he said.
The Associated Press contributed to this report.