Ex assistant principal confronted by victim on YouTube gets 10 years for abusing 2 students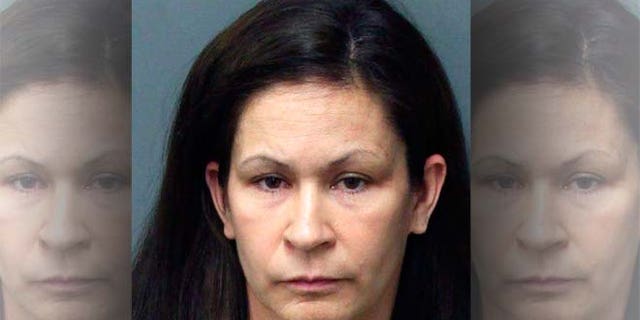 NEWYou can now listen to Fox News articles!
RIVERSIDE, Calif. (AP) – A onetime California school official was sentenced Monday to 10 years in state prison for sexually assaulting two women when they were her students, including a woman who confronted her in a recorded phone call that went viral on YouTube.
Andrea Cardosa, 41, of Perris, was sentenced in Riverside County Superior Court on three charges of committing lewd acts on a child. She avoided a potential life sentence by pleading guilty last month. Prosecutors dropped more than a dozen other counts.
Cardosa was charged with abusing a former student at Chemawa Middle School in Riverside beginning when the girl was 12. The abuse lasted from 1997 to 2001, prosecutors said.
In court papers, prosecutors said Cardosa molested the girl more than 100 times in a locker room and Cardosa's car, and at the home of Cardosa's sister.
In a recording that was posted online in January 2014, the former student telephoned Alhambra High School, where Cardosa was assistant principal, and confronted her.
"You should be so ashamed and so disgusted with yourself," the caller said.
"I am. I am," Cardosa said. "I regret it every day. Every day."
Cardosa later resigned.
The ex-student spoke at Cardosa's sentencing.
"I will stand up for my 12-year-old self who did not have anyone to fight for her," the woman, now 28, said in a written victim-impact statement she read in court. "It is never OK for an adult to betray the trust of a child."
Another former student came forward after the recording appeared online. Cardosa was charged with abusing that victim from 2009 to 2010 while she was a 15-year-old student at Tomas Rivera Middle School in Perris.
A statement was read in court on behalf of that woman, who described having nightmares and trust issues. "How will I ever trust anyone around my son?" she said in the statement.
The Associated Press generally does not identify victims of sexual abuse.
The victims also have sued the Riverside Unified and Val Verde Unified school districts.