EU's Juncker: British exit would cause 'manifold problems'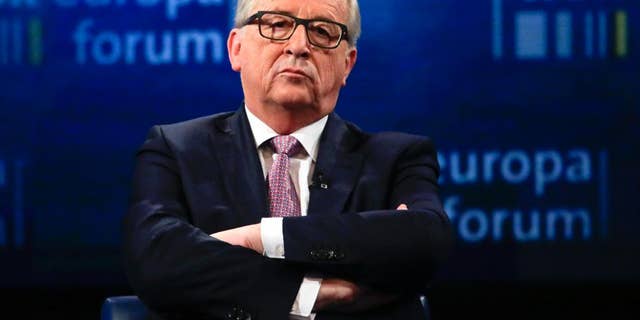 NEWYou can now listen to Fox News articles!
BERLIN – A top European Union official says Britons need to be aware that a decision to leave the bloc in next month's referendum would cause "manifold problems."
Britain will vote June 23 on whether to remain in the 28-nation EU. The head of the EU's executive Commission, Jean-Claude Juncker, said in Berlin Thursday that Britons aren't being told about the "full extent" of the problems an exit would cause.
He said that if Britain leaves, the EU won't change course but "everything would have to be rearranged."
Juncker added: "The idea that, the day after the British referendum with a negative result, everything would carry on as it has so far is totally wrong. Those who leave the table can no longer eat at this table."