European Union: Members must share more military resources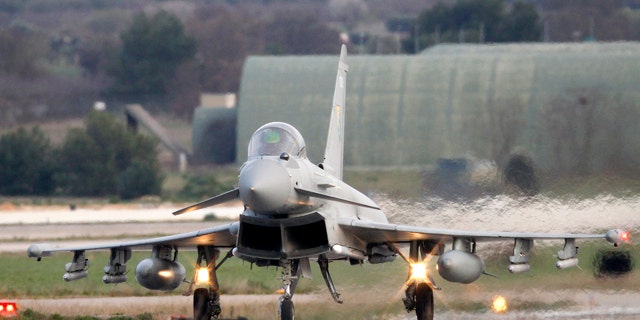 BRUSSELS – European Union nations must increasingly pool their military resources, especially as individual members keep trimming their budgets and the U.S reshapes its military strategy to focus on regions beyond Europe, the bloc's top defense officials said Tuesday.
"We want to tackle the challenges we face by doing more together and doing it better, by looking for greater efficiencies and value for money (and) by pooling and sharing of military capabilities," EU foreign policy chief Catherine Ashton said.
"This is the only pragmatic way forward given the growing demand for the European Union to become a more capable, coherent and strategic global actor," said Ashton, who is also responsible for the bloc's security policy.
The EU's 27 governments spend $265 billion on defense annually -- more than any other nation except the United States. But military spending has already shrunk 15 percent in the past decade and is set to plunge further as part of the austerity measures implemented by many European governments to cope with the continent's debt crisis.
Making matters worse for European armies, the fragmentation of national military commands and defense industries has made it almost impossible to achieve economies of scale in purchasing military equipment. As a result, forces from EU nations which have operated in the Middle East, Asia and Africa in the past decade have relied heavily on the United States for logistical, intelligence and other support.
European nations taking part in last year's NATO-led bombing of Libya ran out of smart munitions just weeks into the seven-month operation. Their air forces also had to call on the U.S. military for air transport, air-to-air refueling and targeting intelligence.
Complicating matters further for Europe's defense planners, earlier this month the Obama administration announced a new military strategy that includes a shift away from the Cold War-era focus on Europe.
Instead, U.S. military capabilities will in the future concentrate on Asian security risks such as China and North Korea, and build on partnerships in the Middle East to keep an eye on Iran. As a result, the Pentagon will withdraw two of America's four combat brigades still based in Europe.
"President Obama has announced sharp cuts and shift of focus to Middle East and Asia ... so now the tempo of European cooperation has to accelerate," said Claude-France Arnould, who heads the EU's defense agency.
She said support functions such as the joint maintenance of aircraft and training of air crews can deliver quick savings.
The European Defense Agency also is working on a number of programs to address deficiencies identified during the war in Libya, including improving the performance of air tanker fleets, standardizing the procurement of smart munitions, and developing common intelligence and reconnaissance capabilities.