European human rights group warns on Azerbaijan constitution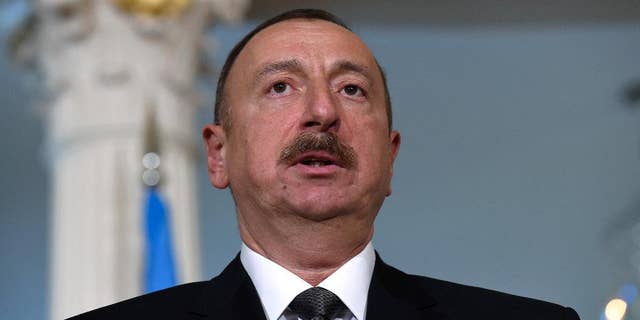 NEWYou can now listen to Fox News articles!
PARIS – A European law and human rights commission is criticizing proposed constitutional changes in Azerbaijan that would extend the president's term.
The Venice Commission, a watchdog body of constitutional law experts based in France, released a preliminary report Wednesday saying extending the presidential mandate "cannot be justified" and that other proposed legal changes would upset the balance of powers.
The commission says a measure giving the president power to dissolve parliament would weaken political dissent, and expressed concern about a measure limiting public gatherings.
A referendum is scheduled Monday on the changes. Hundreds of demonstrators gathered in the capital of Azerbaijan Saturday to protest against them.
Opponents say the measures would give leverage to the governing establishment to secure long-term power. President Ilham Aliyev is the son of the previous president.