EU nations seek ways to boost unity government in Libya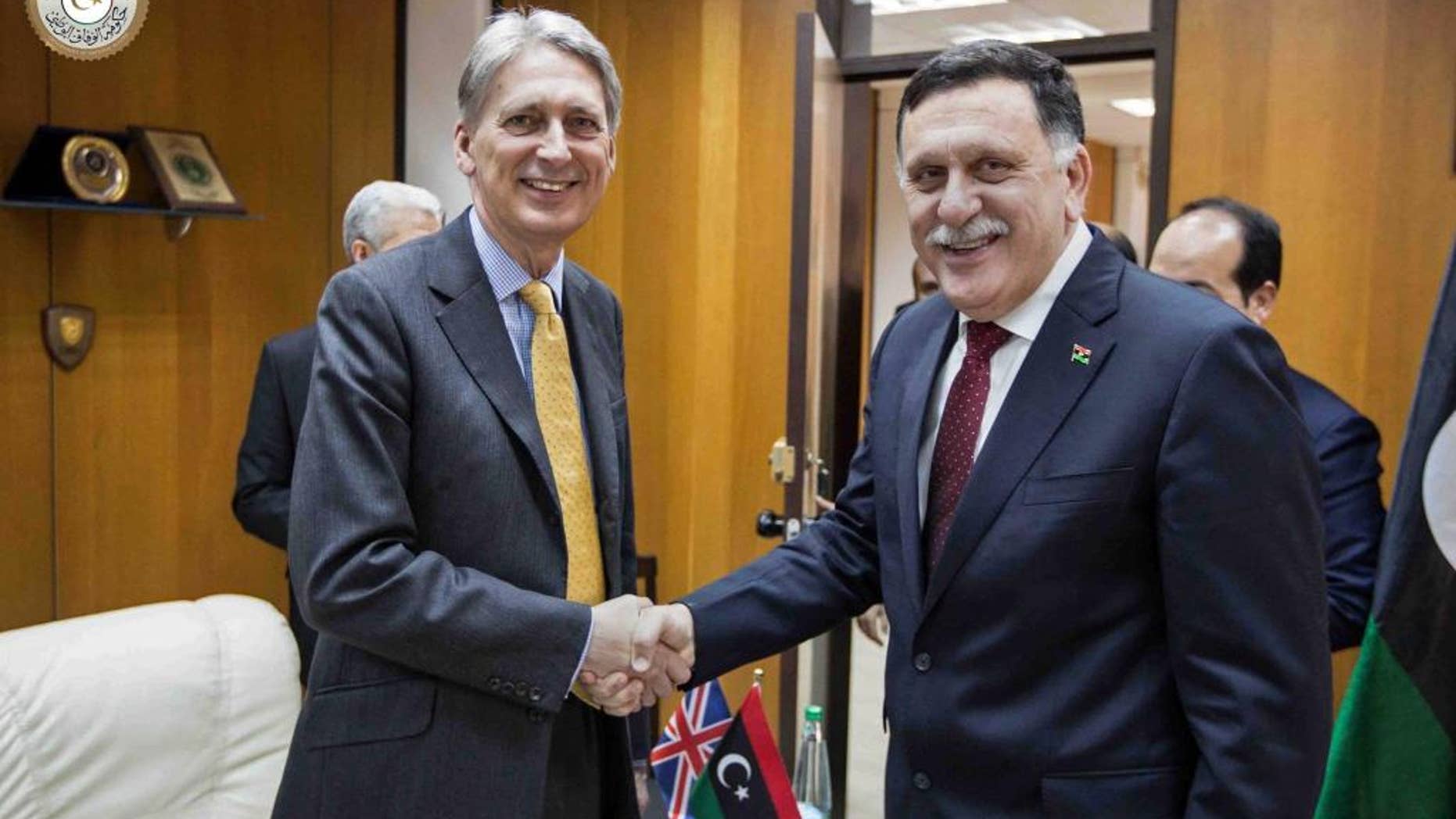 LUXEMBOURG – European Union foreign ministers are looking at ways to boost the fledgling U.N.-backed national unity government in Libya and see how to control illegal migration from the north African nation.
British Foreign Secretary Philip Hammond was the latest EU official to travel to Libya on Monday after his counterparts from Germany and France had done so over the weekend in a concerted effort to boost the authority of prime minister-designate Fayez Sarray.
French Foreign minister Jean-Marc Ayrault said that the new government "has to be able to get down to work in the best possible circumstances" and added it was up to the EU "to give the government every chance to succeed."
The 28 foreign affairs ministers were seeking to have a teleconference with Sarray late Monday.