'Elders' urge end to impunity for Myanmar unrest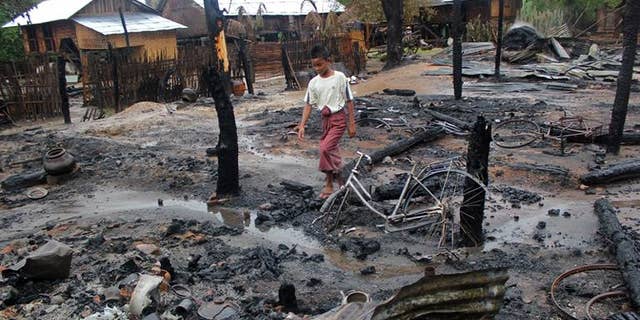 Yangon (AFP) – Former world leaders led by ex-US president Jimmy Carter appealed Thursday for an end to impunity over a wave of anti-Muslim attacks in Myanmar.
The call came at the end of a three-day visit to the formerly military-ruled country by the group -- known as "The Elders" -- for talks with reformist President Thein Sein, religious leaders and civil society groups.
"The Elders call for an end to impunity for the perpetrators of violence against the Muslim community and for the meaningful realisation of the right to freedom of religion," they said in a statement.
Gro Harlem Brundtland, former prime minister of Norway and and deputy chair of The Elders, said it could take decades to overcome "the ingrained prejudices promoted by extremist voices in parts of the country".
Violence against minority Muslims in the western state of Rakhine should "be halted as a priority," she said.
"No one can afford to ignore these senseless, destructive, repeated acts of brutality.???
Religious violence -- mostly targeting Muslims -- has exposed deep rifts in Buddhist-majority Myanmar, casting a shadow over widely praised political reforms since military rule ended in 2011.
Around 250 people have been killed and more than 140,000 left homeless in several outbreaks of violence since June 2012.
Clashes in Rakhine state last year left about 200 people dead, mostly Rohingya Muslims who are denied citizenship by Myanmar.
Rights groups have accused Myanmar security forces of complicity in the violence, while anti-Muslim riots elsewhere in the country have appeared well organised.
The Elders -- founded by former South African president Nelson Mandela in 2007 -- also appealed for an end to the country's conflicts between the military and ethnic-minority rebels, and for the release of all remaining political prisoners.
"We were impressed by the pace with which reforms are proceeding. Myanmar is becoming a more open society," Carter said.
"The release of political prisoners is particularly encouraging. We trust there will be no political prisoners by the end of the year, as the president has pledged," he added.